Fashion digital marketing specialists
Fashion meets digital excellence at Reload, the #1 rated Fashion eCommerce Agency. From luxury to high street, we partner with a wide range of high-growth fashion brands from Victoria Beckham to Wrangler.

Fashion marketing changes faster than models at Paris Fashion Week, and brands that can keep up continue to grow and stay relevant year after year. At Reload, we recognise the importance of having a team that understands the fashion industry, which is why our fashion industry experts are on the pulse of new trends, your competitor landscape and consumer behaviour. Couple this with channel specialists, and you have your winning team ready to sell out season after season. 

As a full-service agency, our channel expertise falls within three key categories: brand & performance, creative and customer lifecycle. This omnichannel approach allows us to think holistically about performance and ensure complete brand synergy at each stage of the customer journey. 

Are you ready to unlock the next stage of growth?
Marketing fashion brands before it was fashionable
We've worked across multiple apparel categories since 2009; from high-street to luxury, swimwear to formal wear, sunglasses to shoes, jewellery to athleisure. At Reload we combine digital marketing execution across PPC, SEO, Email and Social Media, with the strategic thinking of our experienced fashion industry experts. We're in the top 1% of agency partners for Google, Meta, TikTok, Rakuten, Klaviyo and a stack of other marketing platforms, so expect us to be interested in your sell-through rather than simply talking in revenue, ROAS and Lifetime-Customer-Value. Leveraging seasonal trends, knowledge of the ever-evolving fashion calendar and broad awareness of industry best practices and innovative ways to tell fashion brands stories.
The eCommerce & digital agency for fashion and apparel brands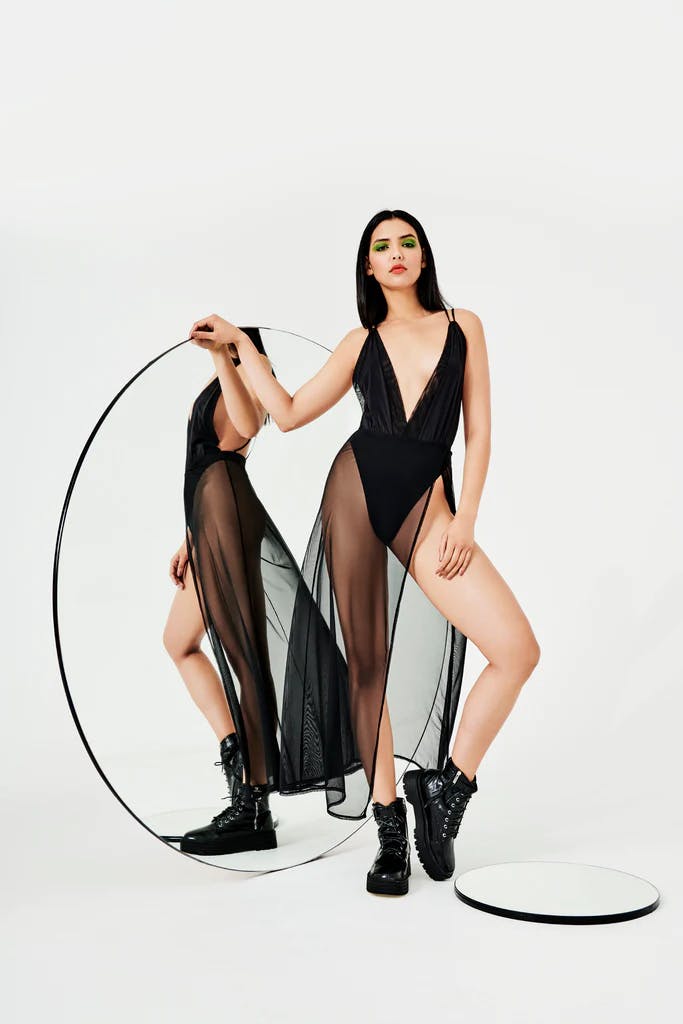 How our Fashion Digital Marketing Experts broke Black Friday records for Bluebella
Uplift in global organic revenue
Increase in conversion rate
Fashion digital marketing backed by Reload IP
Reload Growth
Planning Methodology
We fuel our marketing with a toolbox of strategic planning frameworks, crafted over 15 years of partnering with big, complex brands. Whether its budget season or you're reforecasting targets, launching into a new region or refreshing your brand communications, Reload Growth will help add an additional layer of strategic thinking.
Reload Measure
Reporting Suite
How good would it be to streamline your in-house and agency digital marketing reporting? We'll create reporting efficiencies by tapping into our suite of reporting tools as well as benchmarking your performance against our 500 global clients. Get ready to join trading calls, field questions from finance or perform EOM budget reviews with minimal fuss.
Reload Innovate
Always-on Innovation
While our R&D team don't don white lab coats, they do keep our channel specialists armed with new ways to help you stay ahead of your competitors. We plug AI, machine learning and new tech into your marketing. Tried and tested innovation, accumulated from the thousands of channels, platforms and brand campaigns we manage every day.
Specialists in growing international fashion brands
Buying behaviour and seasonal calendars are dependant on which hemisphere you're marketing in. Paris fashion show has a ripple effect in Europe but its Singles Day in China which is their biggest retail event of the year. Alongside our fashion and channel specialists, brands typically plug in our market specialists across EMEA, North America and APAC to grow market share in a new region.

We do all of this whilst being an extension of your team. Stretched teams, departmental in-fighting, chasing EOM targets... we know being brand-side is tough. 70% of Reloaders have worked brand-side, identifying streamlined reporting or access to market benchmark data as just two of the ways we can hit your targets whilst also making your life 10x easier.
"With such a lovely team, they really invest in the brands they work with and have already had such a positive effect in our growth. I would highly recommend working with them."
Astrid & Miyu
Complete our contact form
If you'd prefer, please feel free to email: hello@reloaddigital.co.uk
One of our experts will be in touch within 48 hours.
Fashion Digital Marketing Frequently Asked Questions
Why do brands choose Reload?
Brands typically come to Reload when their ambition isn't being matched by their current agency. We have a team of 100+ Reloaders working across EMEA, APAC & North America, armed with a marketing model honed over 20 years of growing international retailers. Changing agencies is never a fun process but whether your turnover ranges from £10m to £500m, your brand and budgets are in safe hands.
How proactive will my team be?
We don't do 'set and forget'. Instead we hire smart & driven people have an insatiable attitude to improve. As the architects of Ecom Leaders, a community of marketers, our conversations with you will be fuelled with industry trends & market insights. Expect Reloaders to use these to proactively evolve your strategy; suggesting new consumer segments, a creative refresh, adding a new channel or launching into an emerging region. This has helped keep our average client growth rate at +18% for the last 3 years.
Will I see a "new face" every fortnight?
We aim to be a true extension of your team. An average Reloader career lasts 5.5 years, meaning our clients avoid your the standard agency team churn. From day one we kick off with 'brand immersion' to understand how you tick, replaced by regular hotdesking & collaborative planning sessions to keep our partnership strong year-after-year. This might explain why we have client relationships stretching back to 2014.
Any other perks of partnering with Reload?
Every agency has access to tools, platforms and methodologies. Where our Reload IP is different is how its born out of 20 years of only partnering with international consumer brands. We use Reload Measure's benchmarking data to understand where your brand is underperforming versus category demand. We carry out FY budgeting using Reload Growth with Media-Mix-Modelling tailored to an omnichannel buying journey. We evolve our own channel optimisations over time by plugging in AI, machine learning and other tactics that are proven to work across similar brands to you.
Digital & eCommerce marketing trends and insights from our global team