eCommerce Content Marketing Agency
We love telling stories, and helping brands tell theirs. We are the leading content marketing agency for eCommerce brands, delivering captivating content strategies that drive brand awareness, persuade and generate revenue, and keep your customers coming back for more.

In the era of AI and Large Language Models, partner with a growth-minded agency to ensure your content strategy leverages emerging technologies to drive scalability and efficiency. We never produce content for content's sake, our experts strategise to deliver content with clear KPIs — whether that is to increase visibility, drive traffic or support conversions.

With experts across Content Strategy, Creative, Copywriting, Graphic Design and SEO, we treat Content as the fuel for every digital strategy, creating a consistent story to feed into messaging and visuals throughout the user journey.

If it works for global retailers such as New Era, Lee and Victoria Beckham, could it work for you?
Leading Content Marketing for eCommerce brands
Cut through the noise through with quality, customer-focused and performance-led content. We take a strategic approach to content marketing, putting your business objectives at the centre to build the most effective mix of digital content tactics.

Whether it's scroll-stopping Paid Social copy, or revenue driving, experiential landing pages, we build content strategies that deliver on the results that matter most to you. Our Content Marketing Specialists deliver end-to-end services, from Content Strategy audits, workshops and research through to execution across copywriting, creative, graphic design, landing page building, upload and intelligent reporting.
We dive into the data to unearth the content that your customers need, analysing your content performance against competitors, wider industry players and our Reload Measure™ benchmark data that assesses your content against our 500 global clients.
We are experts at guiding Strategic Content Workshops to get under the hood of your brand and fully understand what will engage users at different points in their journey. Get under the hood of what makes your customers tick and come away with actionable learnings that will have tangible business impact.
Access a team of experienced copywriters, graphic designers and creative partners at whatever level of support you need. From compelling website content, to commercialised blog pages, high-converting ad copy, paid social storyboarding and much more, our team of diverse specialists deliver across a broad range of content mediums.
Our Creative Specialise take your raw assets and turn them into impactful videos, GIFS and static imagery with a clear narrative for the likes of Performance Max, Meta & TikTok and your wider channel mix.
Looking to unlock a new market? Access a network of native-language speakers to translate and localise your storefront for EMEA, APAC and beyond.
Our SEO content goes beyond keywords, focusing on semantically rich, contextually relevant content that caters to conversational queries to future-proof your brand's visibility in a changing search landscape.
The Content Marketing agency for international brands















eCommerce Content Approach
We deliver content strategy and execution at each stage of the funnel. From brand awareness content that sparks a user's first interaction with your brand, to customer acquisition content that supports your paid acquisition channels and helps to maintain a profitable Cost of Customer Acquisition (CAC), to retention content that drives Customer Lifetime Value (CLV) and turns one-time-purchasers into brand evangelists.
1
We create data-driven content strategies
We don't just do "content audits" that will sit on a shelf. We analyse your content performance against both industry and competitor benchmarks, as well as our Reload Measure™ owned benchmark data that assesses your content against more than 500 global clients. From here, we determine the gaps, identify what content mediums are needed, and build a robust content strategy that will deliver on your goals.
2
Fuelling content with a deep understanding of your brand & customer
We are experts at guiding Strategic Content Workshops to get under the hood of your brand and determine what will engage users at different points in their journey. From Customer Journey Workshops to Brand Voice Workshops, Creative Workshops and Content Ideation Sessions — we'll work with your team to fully understand your brand and what is needed to drive results from content.
3
Scalable content production across a variety of mediums
Our content production team aims to fill the gaps in your internal marketing team. Access a team of experienced copywriters, graphic designers and creative partners at whatever level of support you need — from content briefing and consulting with your internal teams, to large scale, end-to-end content production. 
Through our vast partner network, we can also co-ordinate video production, animation and access industry, audience and medium experts, managing multi-agency teams to ensure a fulfilment of a flawless content strategy.
4
Leverage channel experts to amplify content
We are the leading digital agency for eCommerce brands, with leading experts across all core digital marketing channels.Whether it's through targeted paid campaigns or strategic PR placements, we ensure your content reaches your audience at the right time and in the right context.
5
Measuring the impact
We never recommend content for content's sake. Our experts deliver content with clear KPIs —  and will clearly outline the impact metrics at the outset of each project. So when it comes time to report, you can expect clear, real-time reporting that shows exactly what impact your content has driven, whether across reach, engagement, conversion or retention.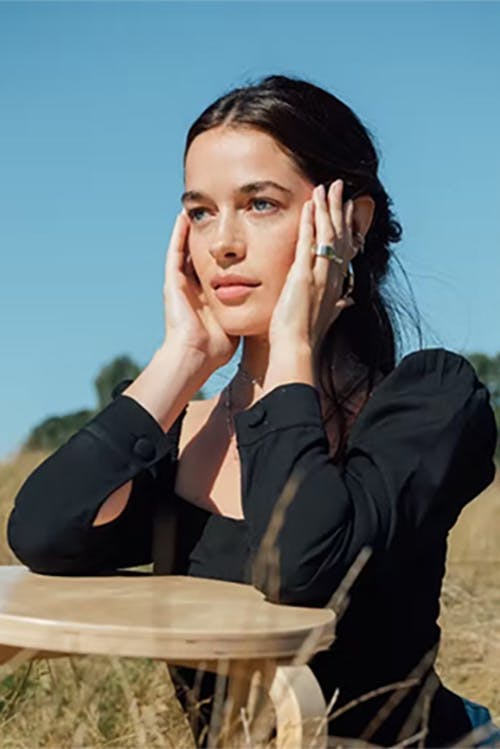 Dominating Google's 'feature snippets'
Assisted conversions driven from hero content
Fuelling your content marketing with Reload IP
Reload Growth
Planning Methodology
We fuel our content marketing campaigns with a toolbox of strategic planning frameworks, crafted over 15 years of partnering with big, complex brands. Whether it's budget season or you're reforecasting targets, launching into a new region or refreshing your brand communications, Reload Growth will help add an additional layer of strategic thinking.
Reload Measure
Reporting Suite
How good would it be to streamline your in-house and agency content marketing reporting? We'll create reporting efficiencies by tapping into our suite of reporting tools as well as benchmarking your performance against our 500 global clients. Get ready to join trading calls, field questions from finance or perform EOM budget reviews with minimal fuss.
Reload Innovate
Always-on Innovation
While our R&D team don't don white lab coats, they do keep our Content Marketing Specialists armed with new ways to help you stay ahead of your competitors. We plug AI, machine learning and new tech into your marketing. Tried and tested innovation, accumulated from the thousands of channels, platforms and brand campaigns we manage every day.
Specialists in Content Marketing for global brands
At Reload we partner with the best around by sitting at the heart of the eCommerce, digital marketing and media landscape. What that means for you is your Reload Content Marketing Specialists are part of the top 1% of Google Premier, Meta & TikTok partners, along with a stack of other digital marketing platforms.

We know though that being content marketing specialists isn't enough. Growing an international, omnichannel consumer brand is complex and requires different types of expertise. You'll be able to combine channel experts with market and category experts too. This means plugging a North America or APAC specialist into your team to help grow market share in a new region or adding a beauty, fashion or premium expert who knows what it takes to make your brand a category leader.
"We saw amazing growth in H2 last year, with Organic. Reload have helped us to achieve that growth and they are completely aligned on our business goals and challenges. We are looking forward to growing Organic even further this year, with their continued collaboration, strategic planning, and ongoing optimisations."
Tina Hayward, Head of Ecommerce, Bluebella
Complete our contact form
If you'd prefer, please feel free to email: hello@reloaddigital.co.uk
One of our experts will be in touch within 48 hours.
Frequently asked questions about partnering with Reload
Why do brands choose Reload?
Brands typically come to Reload when their ambition isn't being matched by their current agency. We have a team of 100+ Reloaders working across EMEA, APAC & North America, armed with a marketing model honed over 20 years of growing international retailers. Changing agencies is never a fun process but whether your turnover ranges from £10m to £500m, your brand and budgets are in safe hands.
How proactive will my team be?
We don't do 'set and forget'. Instead we hire smart and driven people have an insatiable attitude to improve. As the architects of Ecom Leaders, a community of marketers, our conversations with you will be fuelled with industry trends and market insights. Expect Reloaders to use these to proactively evolve your strategy; suggesting new consumer segments, a creative refresh, adding a new channel or launching into an emerging region. This has helped keep our average client growth rate at +18% for the last 3 years.
Will I see a "new face" every fortnight?
We aim to be a true extension of your team. An average Reloader career lasts 5.5 years, meaning our clients avoid your the standard agency team churn. From day one we kick off with 'brand immersion' to understand how you tick, replaced by regular hotdesking and collaborative planning sessions to keep our partnership strong year-after-year. This might explain why we have client relationships stretching back to 2014.
Any other perks of partnering with Reload?
Every agency has access to tools, platforms and methodologies. Where our Reload IP is different is how its born out of 20 years of only partnering with international consumer brands. We use Reload Measure's benchmarking data to understand where your brand is underperforming versus category demand. We carry out FY budgeting using Reload Growth with Media-Mix-Modelling tailored to an omnichannel buying journey. We evolve our own channel optimisations over time by plugging in AI, machine learning and other tactics that are proven to work across similar brands to you.
We want to produce our own content. Does this fit in with Reload's approach?
We can absolutely work with your in-house teams in this way, in fact we often do! Our flexible approach allows us to provide support wherever you most need it and we certainly don't abide by the idea that 'content marketing' just means 'copywriting'. While we do have in-house production capabilities, we are proud to offer strategic support throughout all stages of the content process - from planning and research to distribution and post-publication reporting/refining.
How can we ensure a consistent brand tone-of-voice when outsourcing content?
The key to ensuring brand voice consistency is having a clearly defined set of rules as to what your tone of voice actually is. This will help both internal and external content writers to understand the DOs and DON'Ts and prevent inconsistencies arising in the first place. Sharing detailed notes of specific phrasing, terminology and stylistic rules that you prefer or want to avoid is the best first step for this.
We already have a blog, how else could we use Content?
Our approach to Content covers way more than just blogs. While we do work with multiple clients to help them maintain their blog, this typically sits as just one component of a wider strategy. Beyond blogs, we'd be happy to discuss Promotional Content like landing pages, or more outside-the-box Experiential/Community Building Content.
Content Marketing trends & insights from our global team