•  Words by Laura Critchley - Senior Content Lead
5 Signs You Need An Ecommerce Content Strategy
Summarising 5 clear reasons why your brand will benefit from a performance-focused ecommerce content strategy.
As an e-commerce brand looking to grow your loyal customer base, there are powerful benefits to be gained by leveraging content across your digital channels.
This does not mean 'content for content's sake'. This means establishing a performance-focused content strategy, incorporating supporting hero pieces into your customer journey. It means using content to build brand awareness, affinity and actively boost your bottom line. 
So how can you tell if content is the missing piece in your marketing puzzle? In this article, we've outlined 5 clear signs that your brand would benefit from a new e-commerce content strategy.
1. Your organic visibility is overwhelmingly based on branded keywords
If you operate in a particularly competitive online marketplace, it can be especially difficult to generate any organic traction when it comes to lower-funnel, product-focused unbranded keywords. 
This is far from an unusual situation for an e-commerce brand to be in. The hard-to-fight authority of big brands - combined with the increasing number of advertisers bidding on the most lucrative commercial terms - is pushing even fantastically optimised PLPs and PDPs further down the results page. 
Informative content pieces can therefore fill a gap here. Gearing content pieces towards the top-of-funnel, informational searches that users make earlier in their decision process will open up a much less competitive landscape to appear on. 
This provides you with the opportunity to appear in front of prospective customers who otherwise may not have heard of your brand. You can then create a whole new audience of users that can be retargeted and nurtured via other channels. 
Take the below example from jewellery brand Astrid & Miyu, who was wanting to grow their unbranded visibility for 'necklace' related searches. Product-focused searches are saturated with shopping ads, search ads and organic listings from the likes of high-street jewellery brands and Amazon.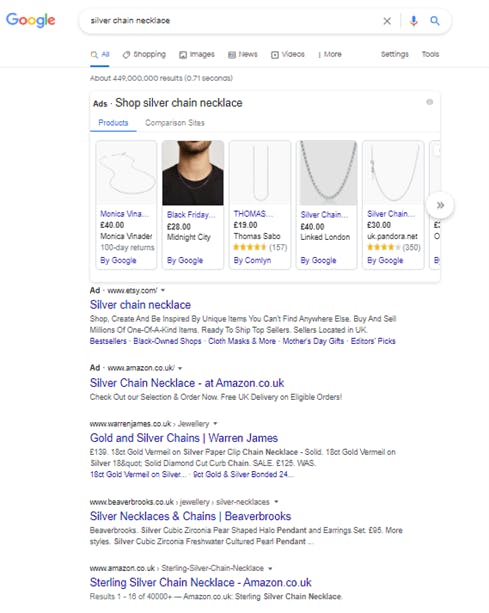 "The Ultimate Necklace Layering Guide" was created in response to this, a hero content piece focusing on common questions that necklace-lovers were actively searching for. This very quickly carved the pathway for prominent unbranded organic rankings, with the piece receiving almost 1000 organic pageviews and 75 assisted conversions in its first 6 months.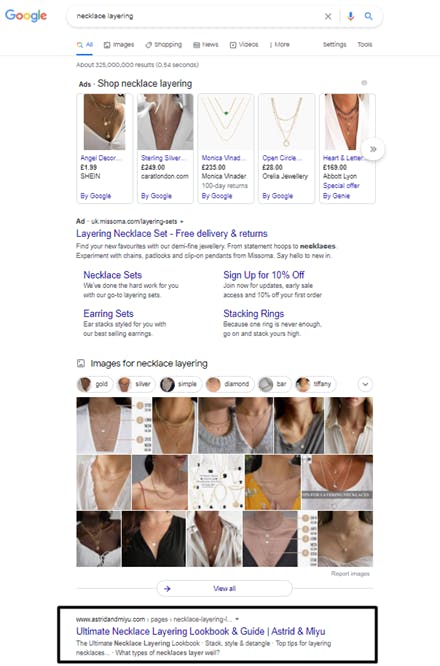 2. Customers need to buy into your brand's expertise before purchasing
The increasingly internet-savvy consumer will not buy from just any brand. It's becoming more and more important that customers are able to quickly know why they should trust the stores they visit to deliver what they promise. Reviews, user-generated assets and accreditation badges form the foundation of this, but content is also crucial. It allows you to not just say that you know what you're talking about, but show it. 
One industry where this is especially key is the beauty and skincare market. The science and expertise behind your products need to be explicitly laid out for the prospective customer, in order to reassure them of the research that's backing up your claimed product results. 
We work with Gallinée, a flourishing brand at the forefront of the growing demand for microbiome skincare. To demonstrate the brand's credibility, content is used to tell the story of their founder, Dr Marie Drogo - a PhD in Pharmacy and a member of the French Society of Cosmetic Science.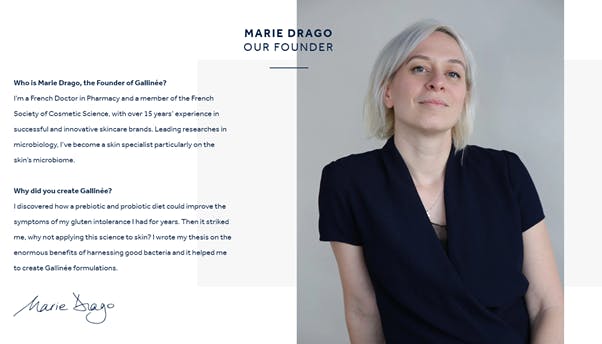 Not only does this help users buy into the brand, but having a clearly knowledgeable personality behind the brand has a bonus benefit for SEO, in that it helps demonstrate EAT (Expertise, Authority & Trust) in the eyes of Google.
3. Your database size is limiting the reach of your potential 'marketing pool'
It's no secret that users already within your network are the easiest to convert to customers. Users that follow you on social media or subscribe to your email newsletters are obviously aware of your brand, what you stand for. The step to purchase is just a short one from there.
But what if you only have a small email database, or your social media following is limited? That's where content, of course, comes in. 
On your website, compelling content pieces can be used as bait to encourage users to follow you online and subscribe to your emails. You can do this as an eye-catching Call To Action option at the end of a content page. Or, if driving email sign-ups is your primary objective, make the whole piece gated so that users have to enter their details to gain access.
When shared on social media, content can also play a big role in boosting your following. Across the likes of Facebook, Pinterest, YouTube and more, building out a social presence around genuinely interesting and engaging content pieces will make it much more likely that users will stick around. 
4. You're looking to continue nurturing existing customers
Content is one of the most powerful tools in your arsenal when it comes to bolstering loyalty and retention. 
If a customer is not ready to repeat purchase just yet, you can use content instead to provide a softer touchpoint to help still keep your brand top-of-mind. What it enables you to do is offer your customer community more than just products. Content allows you to provide advice, inspiration and something for your customers to engage with that isn't solely focused on you trying to sell to them.
A brand that does this very well is LuxDeco, a designer furniture brand. Their content hub 'The Luxurist' features content targeted at all stages of the funnel, from awareness-driving interior design advice articles and features of their designers, to lifestyle inspiration, podcasts and music playlists.
LuxDeco understands what their customer base is interested in and what they care about. While their articles feature product nudges to browse collections, this is done subtly so that users who still need more time to consider their purchase don't feel pressured into rushing their decision.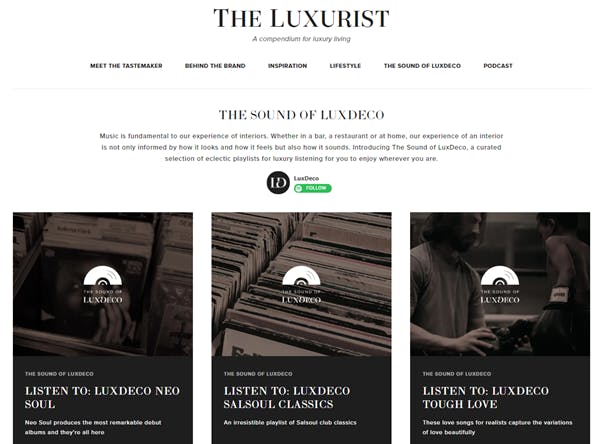 5. Your social audiences aren't responding to your predominantly 'salesy' messaging
Many brands find that the role of their social media channels - whether that's paid or organic activity - is not necessarily a lower-funnel acquisition one. Users engage with brands on social media to get to know a bit more about them, understand their values and keep on top of sales or special offers.
Your audience will therefore quickly switch off from your social media output if all you push is product-focused, 'buy now' sales messaging. Instead, posting a wider variety of 'get to know us' content will secure the interest of users at the top of the funnel, ultimately making them more likely to purchase further down the line. 
Finisterre's social content executes this very well. Focusing on building a community and demonstrating the brand's sustainable ethics, their social profiles feature content that is memorable and action-driving without being overly pushy. From interviews with adventurers and conservationists to videos explaining their commitment to environmentally-friendly packaging (part of their No Hope -> Know Hope campaign), Finisterre's content is at the heart of building a like-minded and loyal follower base.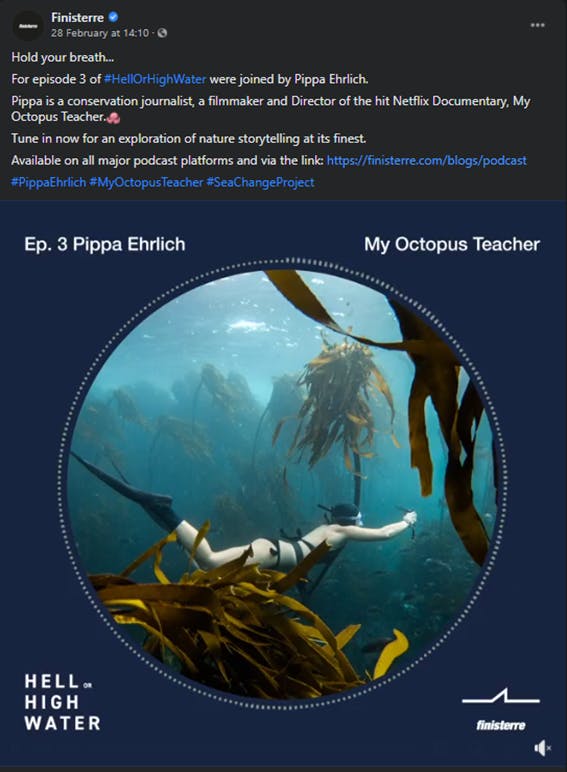 Building a thorough, multi-channel content strategy, which takes into account the needs of each stage of the funnel, can play a tangible role in boosting your bottom line. 
If any of the following scenarios are familiar to you, get in touch with the Reload Content team today to map out the ideal content strategy for your e-commerce brand.  
In Chapter 1 of our recently launched ebook, created in collaboration with leading industry experts, we delve deeper into how your brand can use content marketing to lay the groundwork for building a viable brand story and grabbing a potential customer's interest. Providing an actionable campaign execution framework, we help you build the toolkit you need to be a changemaker within your eCommerce brand.
Download your free copy of the ebook here!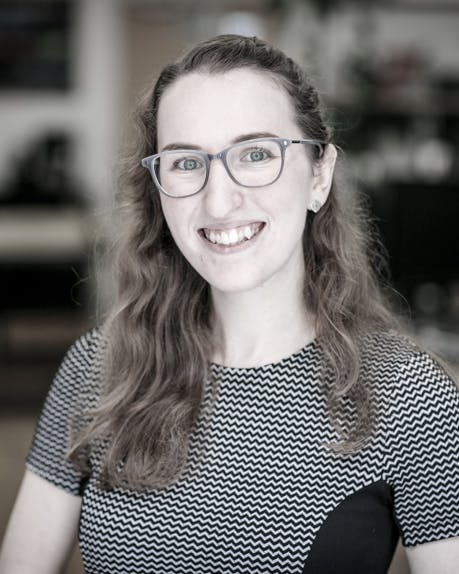 Laura Critchley - Senior Content Lead
Creating a unique Retention & Lifecycle strategy
With acquisition costs on the rise, Reload Digital shares tips eCommerce brands can implement to improve efficiencies and drive long-term growth using a robust retention & lifecycle strategy. This article explores how using loyalty schemes, referral programs & SMS you can create a layered retention program that keeps users repurchasing.
A Peak Planning Model for the BFCM retail and ecommerce season
As peak retail season approaches, Reload Digital shares tips eCommerce brands can implement to maximise performance over the biggest trading months of the year. This article explores how November is just the tip of the iceberg, and brands need to look at their strategy from September through to January to keep driving year-on-year growth.