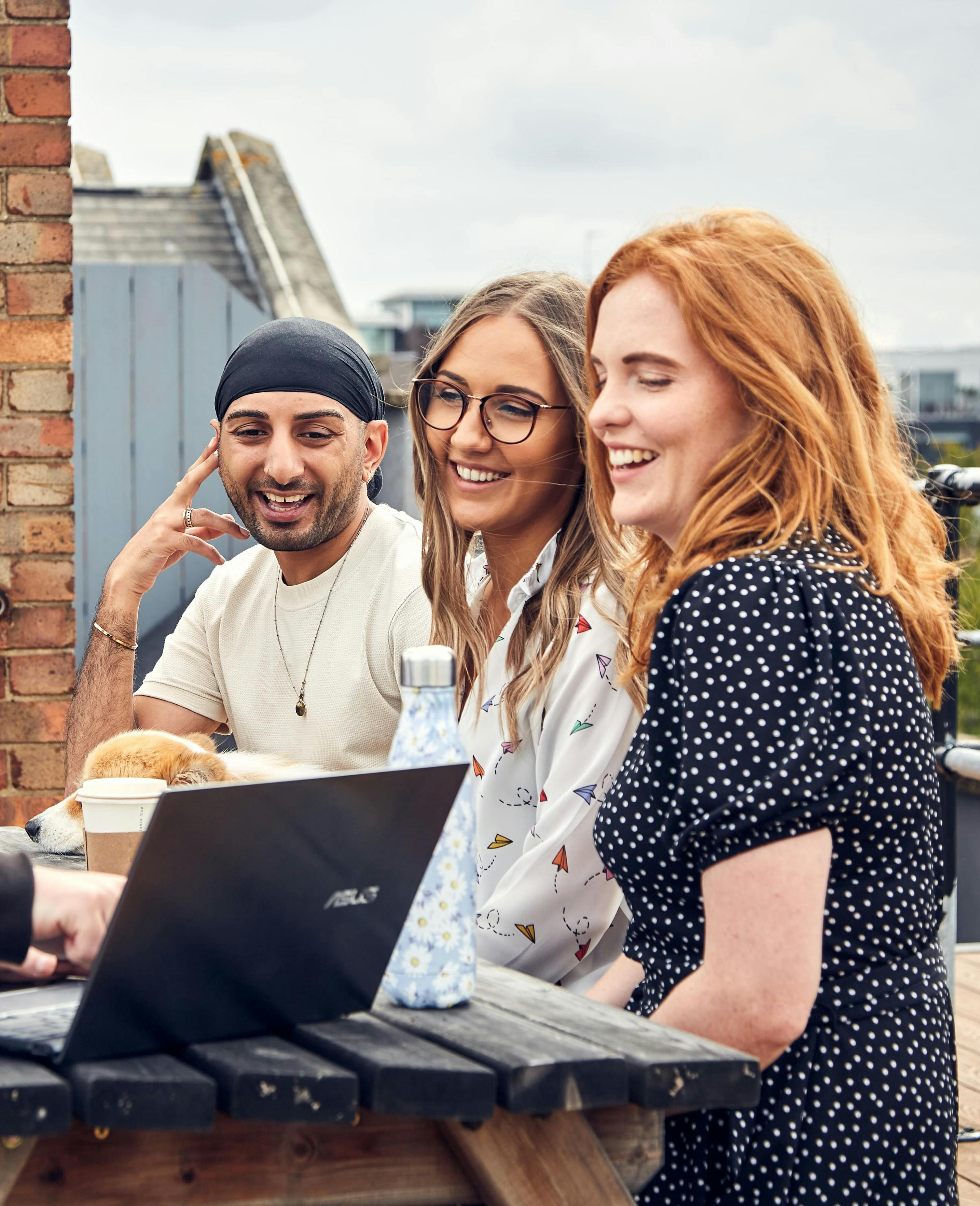 Careers at Reload Digital
Are you our next Reloader? Join 80+ Reloaders across the globe who are passionate and purposeful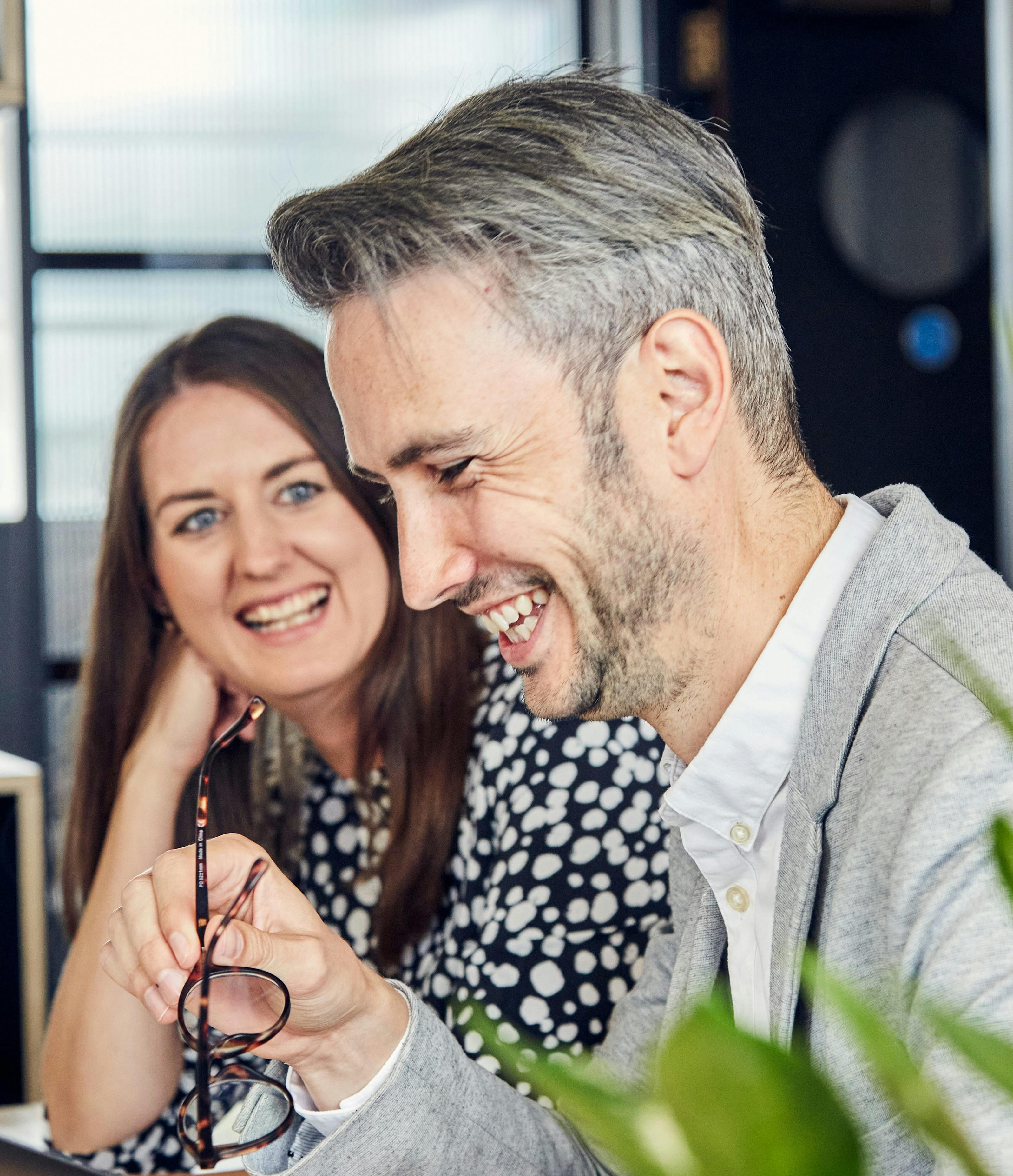 Love where you work
Finalist for 'Best Agency Culture' in the UK Agency Awards 2021, Reloaders come for the challenge and stay for the fun. We place a huge emphasis on our staff retention with 20 Reloaders across the world surpassing the 5 year mark.
31+ Days Holiday
We give employees more than just the standard holiday allowance. Reloaders enjoy 25 days holiday, their birthday off, 2 MIND days to be spent on resetting, 2 Reload Bank holidays where the entire office shuts down, as well as 1 Passion Day to spend on something that brings them joy.
Big Emphasis on PD
Digital and eCom moves fast, so we invest in Reloaders' development to ensure they are constantly at the forefront. Every Reloader gets between £1,000 to £5,000 per year to spend on courses, conferences or learning materials. And every Reloader has 5 PD Days to take per year to ensure they have the time to do this.
5 Year Beers
When you reach five years at Reload, we toast to you and celebrate longevity with your own personalised beer! Your beer then sits on the shelf, until you reach 10 years when we get the Champers out! With a huge focus on staff retention, our shelf is pretty well stacked these days...
Always take a seat at the table
Reloaders always step up to the plate to learn, grow and improve what we do as a business and as professionals. We always give our clients our opinion and direction on where we can help them grow.
Be part of the collective power of Reload
Reload is filled with great people who have diverse experiences, interests and perspectives. We are conviced that diversity is a key ingredient to our success.
We see every challenge as a chance to impress or make a difference. We have foresight and anticipate how things will unfold so from the moment things get tricky we take action. We always seek to find a solution to a problem.
Every decision we make, regardless of being big or small, we take complete ownership and act as though outcomes will affect us directly.
Make transparency the norm
We strive to share everything we reasonably can and keep everyone in the loop at all times. We always do what is right for everyone involved, fulfil our promises and build relationships based on integrity and trust.
Explore purposeful innovation
We believe everyone is capable of great ideas because we all have inquisitive, creative minds. We take time to be curious and explore new ways or ideas, but our true talent is spotting the opportunities that solve a real problem in the business, for our clients.
Fuel ambition with resilience
Reloaders work with purpose, dedication and a positive attitude knowing success comes on the back of good days, bad days and many days that a lot of work. We aim big and are determined to do whatever it takes to pursue these goals.
The reason for our five star reviews
We hire on cultural fit, not experience and strongly believe that attitude creates ability. Careers are developed at Reload, not created in that the business adapts to the individual employee not the other way around. Reloaders co-create their roles to be as specialised or diverse as they want to be in their chosen fields.
We work hard but we have fun too!
"Great company and they have a clear vision of where they want to go and what they want to achieve"
Former Employee - Anonymous Employee
Frequently asked Questions
Why should I work for Reload?
We expect hard work, commitment and the right attitude from all Reloaders, but in return we'll provide a supportive and dynamic work culture where you'll actually be looking forward to seeing your colleagues everyday.
What happens after I apply?
Typically we'll review your application and if you're a good fit, get back to you within a couple of weeks. If we haven't got back in touch by this point, unfortunately you haven't been successful.
What's agency life like?
Agencies are notoriously fast-paced, busy and long hours. As a company we're fairly strict on enforcing a positive worklife balance, but that does mean you'll need to be resilient and efficient to keep up with the day-to-day work pace.
How long is the hiring process?
We're very careful about who we let join our passionate family, meaning we don't rush our hiring decisions. Ensuring it's the right fit on both sides is crucial, so expect 2-3 interviews before we put an offer out.