•  Words by Adam Clarke - Managing Director
The Ecom Edit - Multi-market strategies, performance modelling & slowed DTC growth
Trends and learnings from the eCommerce & retail space
Many eCommerce leaders will be happy to see the back of FY23 budgets, with reforecasting resulting in retailers chasing YOY sales uplifts often with reduced budget and stretched team resources. Moving into 2023 Q2, we expect brands to remain focussed on profitability.
To do this many retailers are re-assessing channel options, with Affiliate marketing a bigger focus as consumers become more price conscious. After spiking during the pandemic, brand loyalty has taken a hit with 66% of UK consumers trading down the brand ladder in the hunt for 'better discounts.' With discount-based CPCs on Google Ads nearly double what they were in March 2022, more cost effective channels like Affiliate publishers begin to make sense.
Beyond channels, retailers are re-assessing cost drains with returns an area up for discussion. 2022 saw a 14% growth for US retailers charging for returns with this trend likely to continue, particularly for DTC fashion & apparel brands where the impact on sales is much greater.
The biggest change in the hunt for marketing efficiency is thinking internationally. Agile multi-market strategies are allowing many retailers to chase 'international microclimates'. Whereas European consumers felt the full affects of the cost of living crisis, US outperformed all global markets in 2022 H2, with higher consumer confidence meaning peak trading was up 15% YOY.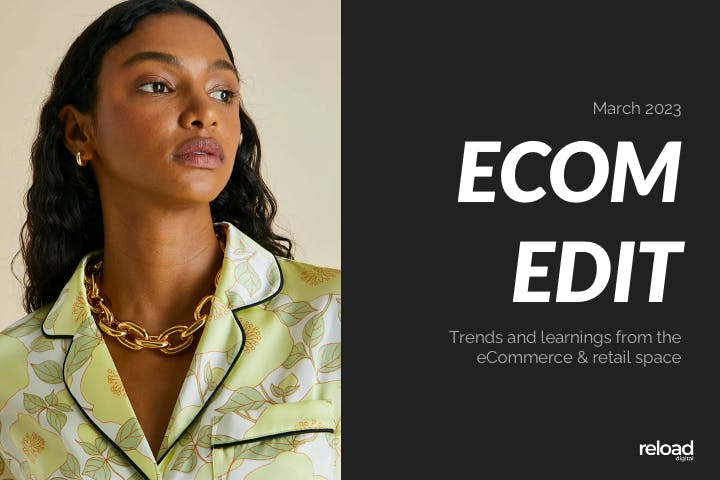 Similarly, many retailers saw big gains in the Middle East. The opportunity is particularly strong for premium brands who saw a 23% sales YOY increase in 2022, far out-performing other categories. UAE and Saudi Arabia are the region leaders, with brands flooding in to create market share among consumers largely unaffected by the global downturn.
Another key trend has been the rise of Gen Z as the "new customer segment on the block". With their market share expected to grow from 3% in 2020 to 11% by 2030, TikTok has become a credible channel for established retailers such as Boots and Marks & Spencer.
Last year certainly made a mockery of the 2020 catchphrase 'new normal'. DTC growth has slowed after the spikes of the Covid years. Marketplaces and bricks & mortar stores are on the rise again. In many ways retailers have circled back to pre-pandemic behaviours of having to plan cross-channel, with sales likely to come from 3-5 omnichannel sources.
With this in mind, retailers are rethinking their performance modelling in order to have a better handle on how marketing spend is driving growth. By reviewing performance cross-channel and measuring 'marketing moments', brands are able to continue to invest in brand activity across social, influencers, programmatic display and DOOH, whilst still focusing on profitability.
If you want to speak to a Reloader about any of the trends we've discussed, or want advice on how to pivot your brand's digital marketing strategy, get in touch.
Adam Clarke - Managing Director
Creating a unique Retention & Lifecycle strategy
With acquisition costs on the rise, Reload Digital shares tips eCommerce brands can implement to improve efficiencies and drive long-term growth using a robust retention & lifecycle strategy. This article explores how using loyalty schemes, referral programs & SMS you can create a layered retention program that keeps users repurchasing.
A Peak Planning Model for the BFCM retail and ecommerce season
As peak retail season approaches, Reload Digital shares tips eCommerce brands can implement to maximise performance over the biggest trading months of the year. This article explores how November is just the tip of the iceberg, and brands need to look at their strategy from September through to January to keep driving year-on-year growth.