Klaviyo Email Marketing Agency
How sophisticated is your email marketing strategy? Your customers have more choice than ever before. They're marketed to by hundreds of brands each day. They move between channels seamlessly. They buy across international borders.

We help established omnichannel brands implement email marketing that scales spend and sales year after year.Covering customer lifecycle across Advanced Automations, Database Segmentation, ESP Migrations and more. The secret though is our multi-market approach which utilises our knowledge of EMEA, APAC and North America to localise our email marketing campaigns, whether the customer pays in £, $ or €.

If it works for global retailers such as New Era, Lee and Victoria Beckham, could it work for you?
Tech-enabled Email & Retention for international brands
Using predictive analytics to understand your customers' buying journey and encourage that next purchase in a timely and personalised fashion, we're an accredited Klaviyo Master Platinum Partner, meaning our Specialists have seen a lot of successful flows and campaigns in their time. Whether it's advance database segmentation and analysis to improve Skinny Tan's repeat purchase rate, or scaling G.H. Bass' revenue using sophisticated strategies and automations - our focus is on boosting your repeat revenue.
The Klaviyo Email Marketing agency for international brands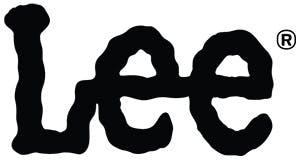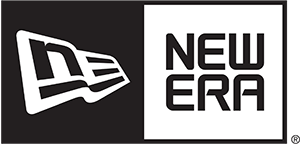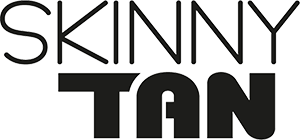 Fuelling your Klaviyo email marketing with Reload IP
Reload Growth
Planning Methodology
We fuel our Klaviyo email marketing campaigns with a toolbox of strategic planning frameworks, crafted over 15 years of partnering with big, complex brands. Whether it's budget season or you're reforecasting targets, launching into a new region or refreshing your brand communications, Reload Growth will help add an additional layer of strategic thinking.
Reload Measure
Reporting Suite
How good would it be to streamline your in-house and agency Klaviyo reporting? We'll create reporting efficiencies by tapping into our suite of reporting tools as well as benchmarking your performance against our 500 global clients. Get ready to join trading calls, field questions from finance or perform EOM budget reviews with minimal fuss.
Reload Innovate
Always-on Innovation
While our R&D team don't don white lab coats, they do keep our Klaviyo Email Marketing Specialists armed with new ways to help you stay ahead of your competitors. We plug AI, machine learning and new tech into your marketing. Tried and tested innovation, accumulated from the thousands of channels, platforms and brand campaigns we manage every day.
Unlock the next stage of your growth.
Specialists in Klaviyo Email Marketing for global brands
At Reload we partner with the best around by sitting at the heart of the eCommerce, digital marketing and media landscape. What that means for you is your Reload Klaviyo Specialists are part of the top 1% of Google Premier, Meta & TikTok partners, along with a stack of other email marketing platforms.

We know that being Klaviyo email marketing specialists isn't enough. Growing an international, omnichannel consumer brand is complex and requires different types of expertise. You'll be able to combine channel experts with market and category experts too. This means plugging a North America or APAC specialist into your team to help grow market share in a new region or adding a beauty, fashion or premium expert who knows what it takes to make your brand a category leader.
"The Reload team is exceptional and a true extension of our team. Their enthusiasm and pro-activity is remarkable on top of their knowledge. Always jumping to deliver higher results for us. They have done a FAB job in terms of email automations and segmentation. A dream agency!"
Marie Boulet, ZOEVA Cosmetics
Reload can level-up your Klaviyo Email Marketing
Say hello via the form below. Be sure to include details about the expertise you're looking for and as much detail about your current challenges as possible. If its an RFP or you'd prefer to email, send it to the following address:
hello@reloaddigital.co.uk
.
As we move with the times, Reload now operates a hybrid way of working and so no longer has a direct line. If you prefer to chat on the phone, drop us an email and we'll give you a call!
Frequently asked questions about partnering with Reload
Why do brands choose Reload?
Brands typically come to Reload when their ambition isn't being matched by their current agency. We have a team of 100+ Reloaders working across EMEA, APAC and North America, armed with a marketing model honed over 20 years of growing international retailers. Changing agencies is never a fun process but whether your turnover ranges from £10m to £500m, your brand and budgets are in safe hands.
How proactive will my team be?
We don't do 'set and forget'. Instead we hire smart and driven people have an insatiable attitude to improve. As the architects of Ecom Leaders, a community of marketers, our conversations with you will be fuelled with industry trends and market insights. Expect Reloaders to use these to proactively evolve your strategy; suggesting new consumer segments, a creative refresh, adding a new channel or launching into an emerging region. This has helped keep our average client growth rate at +18% for the last 3 years.
Will I see a "new face" every fortnight?
We aim to be a true extension of your team. An average Reloader career lasts 5.5 years, meaning our clients avoid your the standard agency team churn. From Day 1 we kick off with 'brand immersion' to understand how you tick, replaced by regular hotdesking and collaborative planning sessions to keep our partnership strong year-after-year. This might explain why we have client relationships stretching back to 2014.
Any other perks of partnering with Reload?
Every agency has access to tools, platforms and methodologies. Where our Reload IP is different is how it's born out of 20 years of only partnering with international consumer brands. We use Reload Measure's benchmarking data to understand where your brand is underperforming versus category demand. We carry out FY budgeting using Reload Growth with Media-Mix-Modelling tailored to an omnichannel buying journey. We evolve our own channel optimisations over time by plugging in AI, machine learning and other tactics that are proven to work across similar brands to you.
Which other resources do you have to support email?
We have an in-house Content & Creative team who can advise on or create graphics, write copy, or run creative workshops to build up your branding and/or storytelling. We also have teams across PPC and SEO, and like to work synergistically as much as possible (whether it's with your teams or our own).
What email services do you offer?
We can work with you to improve any element of your email marketing, and beyond! Our bread and butter includes running a database analysis to understand your subscribers and how to target them, setting up and optimising automations, managing your campaigns through briefing, building, and reporting, setting up segments and tailored dynamic content, and ensuring your account set-up is optimised for tracking, reporting and deliverability.

We also have expertise in subscription marketing, loyalty schemes, SMS, reviews strategies, and anything else that can go into an email!
Email Marketing trends & insights from our global team