Luxury & Premium Digital Agency
Since 2009, Reload have been at the seam of where eCommerce meets premium digital marketing. We've grown 100+ luxury brands, helping them connect with HWN audiences across the globe.

We help premium brands understand what's next across eCommerce and digital. Work with a luxury ecommerce agency that understands how to tap into consumer-driven trends such as sustainability and resale, how to identify opportunities for new markets and engage the next generation of luxury consumers. We steer brands through the complex world of marketing a premium brand.

As a full-service luxury marketing agency, our channel expertise falls within three key categories: brand & performance, creative and customer lifecycle. This omnichannel approach allows us to think holistically about performance and ensure complete brand synergy at each stage of the customer journey.
A luxury agency for luxury brands
We are the leading premium digital agency, with over a decade's expertise working with luxury brands. Our expertise spans multiple luxury categories; from high-end fashion and designer accessories to premium beauty and cosmetics.

At Reload we combine a luxury mindset with the need to drive results. Our specialists live and breathe high-impact strategies for high-value offerings. We're in the top 1% of agency partners for Google, Meta, TikTok, Rakuten, Klaviyo and a stack of other marketing platforms, so expect us to be interested in your sell-through rather than simply talking in revenue, ROAS and Customer- Lifetime-Value.
A premium digital agency for premium & luxury brands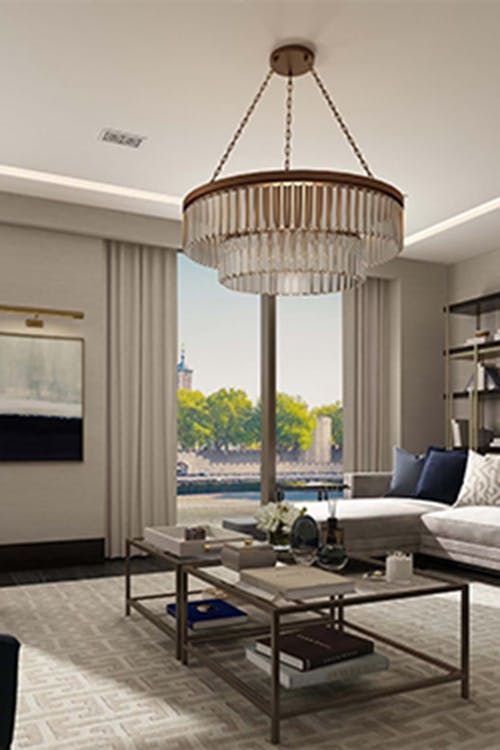 Delivering higher volume sales at a higher ROAS through Integrated Search
uplift in YoY Google Search revenue
Fuelling your eCommerce & digital marketing with Reload IP
Reload Growth
Planning Methodology
We fuel our marketing with a toolbox of strategic planning frameworks, crafted over 15 years of partnering with big, complex brands. Whether its budget season or you're reforecasting targets, launching into a new region or refreshing your brand communications, Reload Growth will help add an additional layer of strategic thinking.
Reload Measure
Reporting Suite
How good would it be to streamline your in-house and agency digital marketing reporting? We'll create reporting efficiencies by tapping into our suite of reporting tools as well as benchmarking your performance against our 500 global clients. Get ready to join trading calls, field questions from finance or perform EOM budget reviews with minimal fuss.
Reload Innovate
Always-on Innovation
While our R&D team don't don white lab coats, they do keep our channel specialists armed with new ways to help you stay ahead of your competitors. We plug AI, machine learning and new tech into your marketing. Tried and tested innovation, accumulated from the thousands of channels, platforms and brand campaigns we manage every day.
Specialists in growing international luxury brands
Buying behaviour and seasonal calendars are dependant on which hemisphere you're marketing in. The Met Gala has a ripple effect in the US & Europe but it's building personal relationships that has a big impact in the Middle East. Alongside our premium and channel specialists, brands typically plug in our market specialists across EMEA, North America and APAC to grow market share in a new region.

We do all of this whilst being an extension of your team. From stretched teams and departmental in-fighting to chasing EOM targets - we know being brand-side is tough. 70% of Reloaders have worked brand-side, identifying streamlined reporting or access to market benchmark data as just two of the ways we can hit your targets whilst also making your life 10x easier.
We've been working with Reload for less than a year and in this relatively short amount of time they have made a significant impact on our e-commerce performance, exceeding all expectations. Reload have taken the time to really understand the complexities of our business, identify our strengths and weaknesses and apply this to their extensive knowledge of Luxury Fashion. They have become an invaluable extension of our team and we're excited to see what's still to come!
Robyn Blake, Head of Digital, Victoria Beckham
Complete our contact form
If you'd prefer, please feel free to email: hello@reloaddigital.co.uk
One of our experts will be in touch within 48 hours.
Frequently asked questions about partnering with Reload
Why do brands choose Reload?
Brands typically come to Reload when their ambition isn't being matched by their current agency. We have a team of 100+ Reloaders working across EMEA, APAC & North America, armed with a marketing model honed over 20 years of growing international retailers. Changing agencies is never a fun process but whether your turnover ranges from £10m to £500m, your brand and budgets are in safe hands.
How proactive will my team be?
We don't do 'set and forget'. Instead we hire smart & driven people have an insatiable attitude to improve. As the architects of Ecom Leaders, a community of marketers, our conversations with you will be fuelled with industry trends & market insights. Expect Reloaders to use these to proactively evolve your strategy; suggesting new consumer segments, a creative refresh, adding a new channel or launching into an emerging region. This has helped keep our average client growth rate at +18% for the last 3 years.
Will I see a "new face" every fortnight?
We aim to be a true extension of your team. An average Reloader career lasts 5.5 years, meaning our clients avoid your the standard agency team churn. From day one we kick off with 'brand immersion' to understand how you tick, replaced by regular hotdesking & collaborative planning sessions to keep our partnership strong year-after-year. This might explain why we have client relationships stretching back to 2014.
Any other perks of partnering with Reload?
Every agency has access to tools, platforms and methodologies. Where our Reload IP is different is how its born out of 20 years of only partnering with international consumer brands. We use Reload Measure's benchmarking data to understand where your brand is underperforming versus category demand. We carry out FY budgeting using Reload Growth with Media-Mix-Modelling tailored to an omnichannel buying journey. We evolve our own channel optimisations over time by plugging in AI, machine learning and other tactics that are proven to work across similar brands to you.
Why is it important for premium & luxury brands to adopt a digital strategy?
We know that 40% of premium purchasers are influenced by what they see online. Digital marketing provides premium & luxury brands with the ability to marry in-store and online experiences together for a more coherent and omnichannel strategy. Premium brands can not only hone in on their target audience but - thanks to the use of sophisticated tracking and strategic testing - learn more about what will ultimately drive their customer base to purchase. Learnings from digital can then inform in-store footfall tactics, and vice versa.
How does digital marketing different between high-street and premium brands?
One of the primary differences we find when marketing to a premium, rather than high-street, consumer is that HNWIs resonate more with a sense of exclusivity. The luxury shopper seeks detail, authenticity and a brand that offers a strong, personal experience.
How can premium brands replicate the in-store experience online?
Whilst there are certain in person experiences that cannot be directly replicated online, some premium brands are excelling in providing high quality customer service that premium consumers expect.
From live chat, to style guides and sophisticated 'Fit Finders', brands can make it as seamless as possible for a customer to get assistance whilst considering their purchase, as they would do it store. In addition to this, the delivery and returns service needs to be unrivaled, offering free next day delivery and free returns to encourage shoppers to shop directly.
Can you create personalised, elevated shopping experiences online?
You certainly can. Whilst it is essential for premium websites to be functional and easy to navigate, every touch point of the customer journey should seek to delight or add a personalised touch where appropriate.
Gucci is a great example of a brand that uses immersive virtual experiences to elevate the experience, as well as product personalisation suggestions through pop ups to aid the shopping journey.
However, personalisation doesn't always need to involve AI. Stella McCartney demonstrates the simplicity of using strong graphics and a slick appointment selector on their 'Book an appointment' page to provide a friction-less premium experience.
Digital & eCommerce marketing trends and insights from our global team