eCommerce Brand Advertising Agency
Partner with the leading D2C branding agency to reach new audiences and grow your brand equity. In a saturated marketplace, make genuine connections with your customers. Our audience-led brand strategy puts your customers firmly at the centre, with intelligent activations that align with your customer journey.

We understand the role of brand activity as part of overall performance, and help brands to connect the dots between their brand advertising and measurable outcomes, always reporting on the results that matter most to you.

If you're looking to increase your customer base, bolster performance channels and build demand through high impact brand moments, then speak to one of our experts today. Our specialists cover all core brand channels across DOOH, Display, Social, Programmatic and more.
Unlock high impact D2C Brand Advertising
Discover impactful brand advertising campaigns that drive awareness and scale your brand. Our Brand Advertising Specialists are experts across all core brand channels, with a particular focus on Meta & TikTok, Media Buy, Display and Content.

Whether it's getting you in front of new international markets, or building memorable campaigns that resonate on an emotional level, we've got the experience to build a winning strategy that gets your brand in front of your target consumer and builds demand over time with minimal reach wastage.
The Awareness Marketing agency for international brands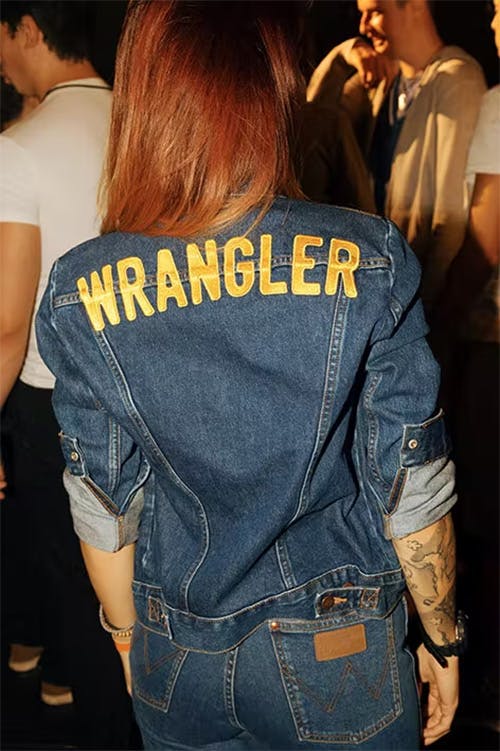 Breaking benchmarks with a digital media campaign
Avg. view of display campaigns (benchmark 22 secs)
Fuelling your brand advertising with Reload IP
Reload Growth
Planning Methodology
We fuel our brand advertising campaigns with a toolbox of strategic planning frameworks, crafted over 15 years of partnering with big, complex brands. Whether it's budget season or you're reforecasting targets, launching into a new region or refreshing your brand communications, Reload Growth will help add an additional layer of strategic thinking.
Reload Measure
Reporting Suite
How good would it be to streamline your in-house and agency brand advertising reporting? We'll create reporting efficiencies by tapping into our suite of reporting tools as well as benchmarking your performance against our 500 global clients. Get ready to join trading calls, field questions from finance or perform EOM budget reviews with minimal fuss.
Reload Innovate
Always-on Innovation
While our R&D team don't don white lab coats, they do keep our Brand Advertising Specialists armed with new ways to help you stay ahead of your competitors. We plug AI, machine learning and new tech into your marketing. Tried and tested innovation, accumulated from the thousands of channels, platforms and brand campaigns we manage every day.
Specialists in Brand Advertising for global brands
At Reload we partner with the best around by sitting at the heart of the eCommerce, digital marketing and media landscape. What that means for you is your Reload Brand Advertising Specialists are part of the top 1% of Google Premier, Meta & TikTok and Rakuten partners, along with a stack of other digital marketing platforms.

We know though that being awareness marketing specialists isn't enough. Growing an international, omnichannel consumer brand is complex and requires different types of expertise. You'll be able to combine channel experts with market and category experts too. This means plugging a North America or APAC specialist into your team to help grow market share in a new region or adding a beauty, fashion or premium expert who knows what it takes to make your brand a category leader.
"We really benefit from Reload's industry knowledge and value their recommendations. As part of a small team I also really appreciate that they are happy to support us on an ad hoc basis."
Natalie Dawson, Ecommerce Manager
Complete our contact form
If you'd prefer, please feel free to email: hello@reloaddigital.co.uk
One of our experts will be in touch within 48 hours.
Frequently asked questions about partnering with Reload
Why do brands choose Reload?
Brands typically come to Reload when their ambition isn't being matched by their current agency. We have a team of 100+ Reloaders working across EMEA, APAC & North America, armed with a marketing model honed over 20 years of growing international retailers. Changing agencies is never a fun process but whether your turnover ranges from £10m to £500m, your brand and budgets are in safe hands.
How do you price for Awareness Marketing services?
All of our pricing is customised to the clients we work with, but we base our costings on the amount of resource required to hit our clients' goals. This means we'll consider things like number of channels, markets, campaign builds, amount of media spend and the complexity of the accounts when we're pricing up.
How proactive will my team be?
We don't do 'set and forget'. Instead we hire smart and driven people have an insatiable attitude to improve. As the architects of Ecom Leaders, a community of marketers, our conversations with you will be fuelled with industry trends and market insights. Expect Reloaders to use these to proactively evolve your strategy; suggesting new consumer segments, a creative refresh, adding a new channel or launching into an emerging region. This has helped keep our average client growth rate at +18% for the last 3 years.
Will I see a "new face" every fortnight?
We aim to be a true extension of your team. An average Reloader career lasts 5.5 years, meaning our clients avoid your the standard agency team churn. From day one we kick off with 'brand immersion' to understand how you tick, replaced by regular hotdesking and collaborative planning sessions to keep our partnership strong year-after-year. This might explain why we have client relationships stretching back to 2014.
Any other perks of partnering with Reload?
Every agency has access to tools, platforms and methodologies. Where our Reload IP is different is how its born out of 20 years of only partnering with international consumer brands. We use Reload Measure's benchmarking data to understand where your brand is underperforming versus category demand. We carry out FY budgeting using Reload Growth with Media-Mix-Modelling tailored to an omnichannel buying journey. We evolve our own channel optimisations over time by plugging in AI, machine learning and other tactics that are proven to work across similar brands to you.
Brand Advertising trends & insights from our global team