A robust Shopify SEO strategy ensures you drive visibility on the SERP, give your users a seamless UX experience & deliver conversion rates that boost revenue across your omnichannel mix. At Reload we can help achieve any of the above goals, as Shopify Plus Partners we have a wealth of experience working with over 100 Shopify brands worldwide.

As well as a team of specialised SEO experts who understand technical SEO, content, website experience and CRO on Shopify websites. we layer in Market & Industry experts, to ensure all activity is tailored to your category and promotes growth by exploring new market opportunities & tapping into industry based trends.

Every Shopify SEO strategy is underpinned by a foundation of advanced competitor, market and industry research as well as our Reload-owned integrated search approach to drive the best return from search as a whole.
Tech-Enabled Shopify SEO
Our SEO Specialists have the experience to drive results on Shopify Plus. Whether that's scaling unbranded search coverage for Emma Bridgewater year after year, or creating multi-market strategies to increase presence in growth territories for YuMOVE, we leverage an understanding of your tech stack to grow revenue and profit, as well as traffic.
In this new era of search, robust technical foundations are paramount. We deliver full technical consulting. underpinned by a deep understanding of the Shopify platform.
We take an intelligent approach to keyword targeting, striving for visibility on proven, qualified queries that are backed up by advanced keyword forecasting to show where the revenue opportunity lies.
Our on-page SEO goes beyond keywords, focusing on semantically rich, contextually relevant content that caters to conversational queries to future-proof your brand's visibility in a changing search landscape.
Our Reload-owned integrated search approach aims to drive the best return from search as a whole. We help established omnichannel brands implement integrated PPC & SEO that scales spend and sales year after year.
Strong website and brand authority is key for building trust with users and search engines. Our future-proofed approach uses Digital PR and Experience, Expertise, Authoritativeness, and Trustworthiness (EEAT) tactics to grow brand presence and send trust signals to search engines.
Moving to or away from Shopify? Retain site authority and preserve rankings during a switch to a new domain, platform or website architecture. We deliver custom migration plans and consulting to safeguard your performance.
The Shopify Plus SEO agency for international brands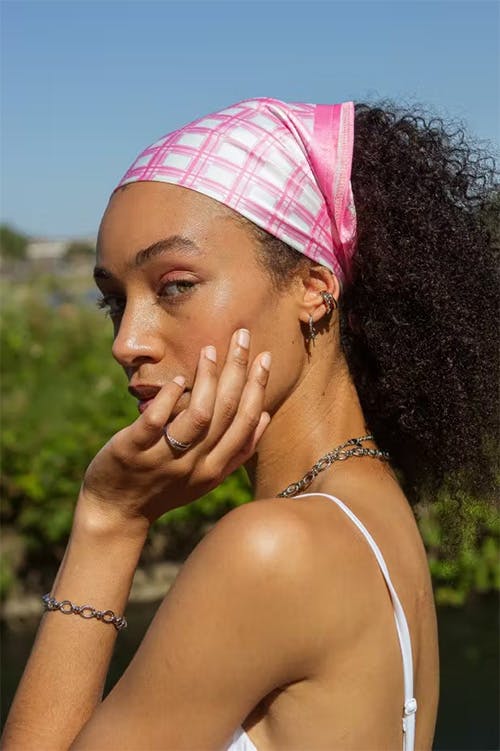 Growing organic visibility & revenue internationally
Fuelling your SEO with Reload IP
Reload Growth
Planning Methodology
We fuel our Shopify SEO campaigns with a toolbox of strategic planning frameworks, crafted over 15 years of partnering with big, complex brands. Whether it's budget season or you're reforecasting targets, launching into a new region or refreshing your brand communications, Reload Growth will help add an additional layer of strategic thinking.
Reload Measure
Reporting Suite
How good would it be to streamline your in-house and agency SEO reporting? We'll create reporting efficiencies by tapping into our suite of reporting tools as well as benchmarking your performance against our 500 global clients. Get ready to join trading calls, field questions from finance or perform EOM budget reviews with minimal fuss.
Reload Innovate
Always-on Innovation
While our R&D team don't don white lab coats, they do keep our Shopify SEO Specialists armed with new ways to help you stay ahead of your competitors. We plug AI, machine learning and new tech into your marketing. Tried and tested innovation, accumulated from the thousands of channels, platforms and brand campaigns we manage every day.
Unlock the next stage of your growth.
Specialists in Shopify Plus SEO for global brands
At Reload we partner with the best around by sitting at the heart of the eCommerce, digital marketing and media landscape. What that means for you is your Reload Shopify Plus SEO Specialists are part of the top 1% of Google Premier, Meta & Shopify Plus partners, along with a stack of other performance marketing platforms.

We know though that being SEO specialists isn't enough. Growing an international, omnichannel consumer brand is complex and requires different types of expertise. You'll be able to combine channel experts with market and category experts too. This means plugging a North America or APAC specialist into your team to help grow market share in a new region or adding a beauty, fashion or premium expert who knows what it takes to make your brand a category leader.
"We started working with Reload at the point of migrating our site to a new platform and have continued to work with them since with our SEO strategy. They are very professional and extremely easy to work with. With such a lovely team, they really invest in the brands they work with and have already had such a positive affect in our growth. I would highly recommend working with them."
Sarah Hrywnak - Head Of Marketing & E-Commerce, Astrid & Miyu
Reload can level-up your Shopify Plus SEO
If you'd prefer, please feel free to email: hello@reloaddigital.co.uk
One of our experts will be in touch within 48 hours.
Frequently asked questions about partnering with Reload
Why do brands choose Reload?
Brands typically come to Reload when their ambition isn't being matched by their current agency. We have a team of 100+ Reloaders working across EMEA, APAC & North America, armed with a marketing model honed over 20 years of growing international retailers. Changing agencies is never a fun process but whether your turnover ranges from £10m to £500m, your brand and budgets are in safe hands.
How proactive will my team be?
We don't do 'set and forget'. Instead we hire smart and driven people have an insatiable attitude to improve. As the architects of Ecom Leaders, a community of marketers, our conversations with you will be fuelled with industry trends and market insights. Expect Reloaders to use these to proactively evolve your strategy; suggesting new consumer segments, a creative refresh, adding a new channel or launching into an emerging region. This has helped keep our average client growth rate at +18% for the last 3 years.
Will I see a "new face" every fortnight?
We aim to be a true extension of your team. An average Reloader career lasts 5.5 years, meaning our clients avoid your the standard agency team churn. From day one we kick off with 'brand immersion' to understand how you tick, replaced by regular hotdesking and collaborative planning sessions to keep our partnership strong year-after-year. This might explain why we have client relationships stretching back to 2014.
Any other perks of partnering with Reload?
Every agency has access to tools, platforms and methodologies. Where our Reload IP is different is how its born out of 20 years of only partnering with international consumer brands. We use Reload Measure's benchmarking data to understand where your brand is underperforming versus category demand. We carry out FY budgeting using Reload Growth with Media-Mix-Modelling tailored to an omnichannel buying journey. We evolve our own channel optimisations over time by plugging in AI, machine learning and other tactics that are proven to work across similar brands to you.
Is Shopify Plus good for SEO?
Yes. Shopify is more aligned with modern day SEO than any other eCommerce platform on the market currently. While it does have its limitations (particularly around customisation), it leads the way in terms of speed and uptime, mobile responsiveness, security, templates that promote good shopper experiences and other things that Google look for. That said, its 'friendliness' does mean certain things like URL optimisation, crawler optimisation (and for the time being) best practice internationalisation optimisations are out of the question. However, these limitations can be bypassed with headless website approach.
What is the best SEO app for Shopify Plus?
There is no one app that'll guarantee SEO success (despite what they'll tell you) but we like SEO Manager as it's pretty extensive and will help you tick off the basics. If you have an image-heavy site (like a fashion brand) you might also consider TinyIMG and if your site is content-heavy (lots of blogs/news articles) you'd benefit from AMP.
Your developer or marketing specialist should be able to recommend others based on your site/industry - but remember not to overload your site with too many as the added 'weight' of each will make your site sluggish which hinders SEO!
In competitive markets however, no app will give you the edge you need. You need a specialist that can put together and execute a SEO strategy that involves optimising the technical elements of a site, harness your assets for links and exposure, develop content that draws in your target customers and positions your brand as an entity within your market - all the while helping you refine the site for best-in-class shopper experience. These are the things Google looks for when ranking sites and no app can handle this.
How do I get my Shopify Plus store on Google?
Ensuring your new store is properly indexable is the first step - this means getting the basics right (why not speak to us about auditing your Shopify store?). From here it is all about leveraging Google's organic, paid and shopping listings to attract the right kind of traffic to your store. A multichannel approach allows you to cost-effectively bring customers to your site by strategically using the right channel for a given keyword.

By setting up and configuring Google Analytics and Google Search Console you'll be able to get a good grasp of your rising site visibility over time and better understand what is contributing to that growth. If data scares you, we run 'Introduction to Analytics' sessions and break down the data into actionable insights for all our clients.
How do I attract customers to Shopify Plus?
Jeff Bezos (CEO of Amazon) once said "Advertising is the price you pay for having an unremarkable product or service", so you need to get that right first. From there you need to go to where your target customers are. This might be Google (in which case you need to think about SEO & PPC), it might be Pinterest or YouTube or Instagram or online fashion blogs or innumerable other sites and platforms - many of which have sponsored or content contribution opportunities. A digital strategist or consultant (like Reload Digital) will be able to advise on the right marketing mix & tailor a strategy for your brand so you don't waste time and effort on less impactful tactics. Any specialist help should be able to execute on the right blend of tactics that not only bring in traffic - but the right customers that are ready to buy from you. They'll also guide you on ways you can help yourself and co-ordinate your in-house team to amplify the marketing.
SEO trends & insights from our global team