The Best Shopify Stores 2020/2021
Our Head of Growth, Katy, joined forces with our industry partners to nominate 5 of the best newly launched Shopify stores and explore why they're killing it right now.
Words by Katy Ray - Head of Growth (EMEA)
As retail was forced to close in 2020 and into 2021, D2C and eCommerce strategies got a big wake-up call.  Brands needed to think digital-first, and they needed to do it quickly. 
Shopify topped 1 million stores in 2019, and was a platform that many entrepreneurs turned to during the pandemic. From restaurants to butchers to interior designers and more, with a focus was on getting something up and running quickly. 
But there were also a huge amount of brands that needed a platform to work harder for them. Something that could help them keep up with the competition and meet the ever-growing expectations of the customer. 
Last year we ran our "Survive & Thrive" series that looked weekly at trends we were seeing as a result of the pandemic.  But what did brands actually do about it?
With the help of some of our industry friends, we've pulled together a list of some of the best Shopify stores that launched throughout the pandemic in 2020 and 2021.  All the nominations are for slightly different reasons, but they all have one thing in common - they all facilitate a smooth purchase journey for the customer, which is a crucial part of any acquisition strategy.
For more brand examples and information on how to improve your brands' customer journey...
Check-out our eBook
Top 5 Shopify stores picked by Reload and partners
Probably one of the quickest Shopify builds in the last year, Heinz went live in just 7 days.  And the quick turnaround time was needed as the pandemic made it increasingly difficult for Heinz customers to buy products in the supermarkets, due to quarantines and shielding. Heinz acted fast and utilised the accessibility and affordability of the Shopify Plus platform, but with a strategic approach to their products and offering. 
Putting their customers first, they curated customer-focused bundles which easily tapped into their key customer segments.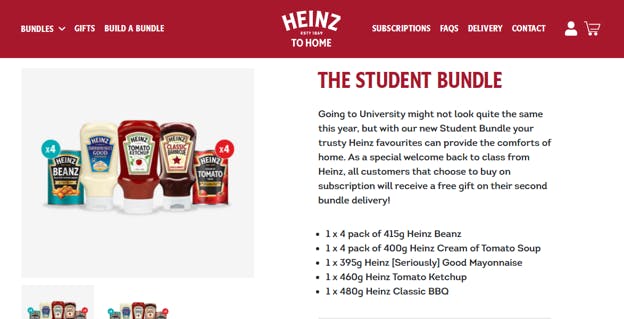 Gifting was also a huge trend throughout the pandemic, and Heinz tapped into that too with personalised gifting options. I mean who wouldn't want a personalised can of Heinz Beanz?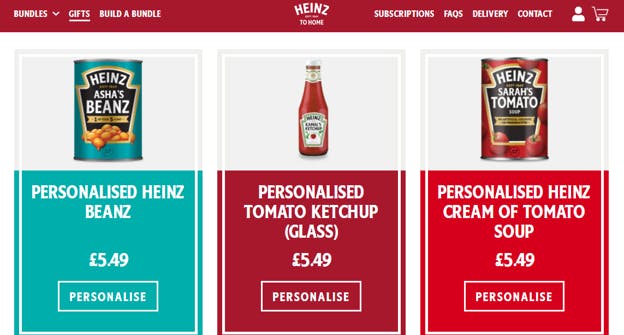 Our friends at We Make Websites are always breaking boundaries when it comes to Shopify. And their launch of TOAST is no different. Here's what We Make Websites co-founder Piers Thorogood had to say about the relaunch: 
"We migrated TOAST to Shopify Plus in March 2021, launching a stunning new store that has an editorial-like design, with high-impact visuals and smooth animations. The site is packed with custom features to push the brand's ecommerce to the next level,  including a private sale functionality; a bespoke store finder; 'find your fit' powered by Trufit; and lightning fast on-site search via an integration with Algolia. It's the perfect blend of best-of-breed tech, brand-enhancing visual design and conversion-driving UX."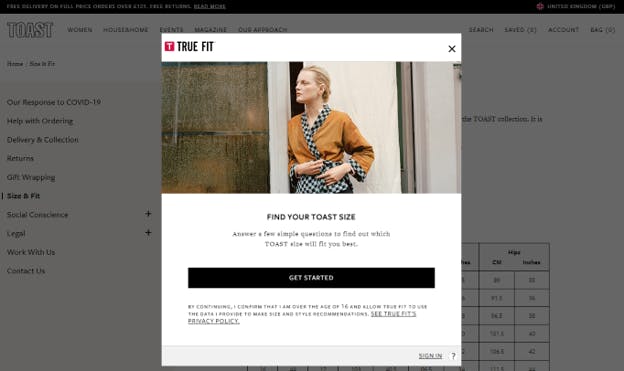 We've got to agree the subtle animation and clean design really brings a premium feel to the brand! 
Next up we asked our partners at Yotpo what eCommerce store they thought deserved a mention, and Partner Manager, Ellys Child, nominated Mamas and Papas. 
"I think it is a great example of how Shopify Plus can meet the complex needs of multi-channel retailers. What is particularly impressive is the enhanced range of delivery options - all retrieved in real time from multiple carriers. Shoppers can choose a specific day or collection points from Collect+ and DPD - all integrated seamlessly into the Shopify checkout."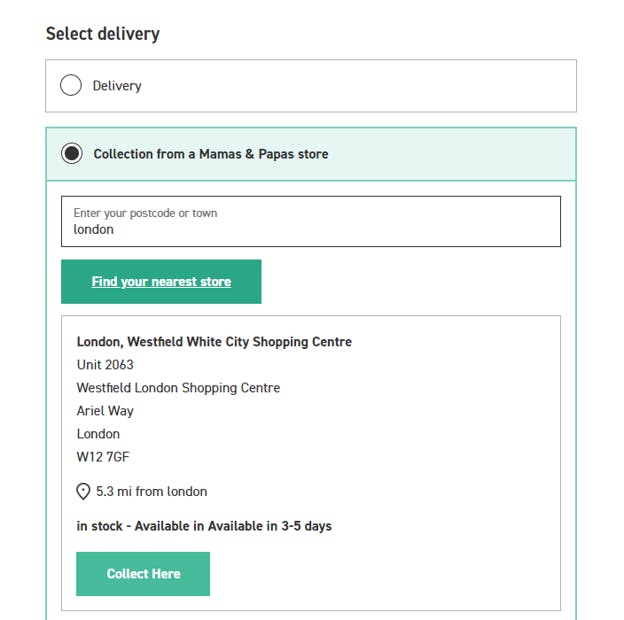 Throughout the pandemic consumers have definitely got more comfortable with shopping online, due to it being the only option in some instances. However, Shopify's latest report does show that after the pandemic consumers are wanting to head back to the shops for some much needed retail therapy! Therefore, brands need to keep in mind how retail and online impacts one another- and offering in-store collection is part of facilitating that seamless purchase journey.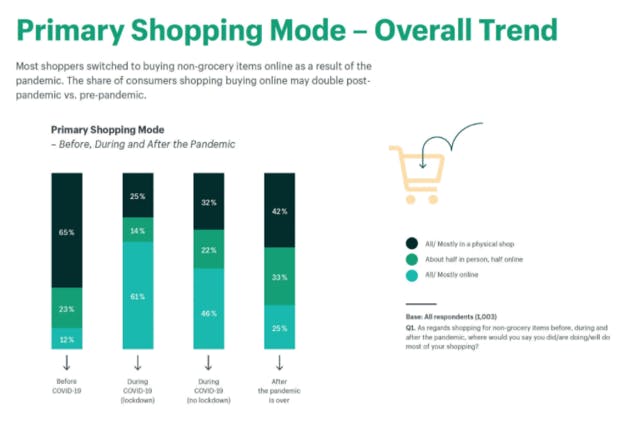 Another example of how a premium, visual brand can really thrive by using the Shopify Platform, is dBodhi's site. This nomination came from Martijn Wijsmuller, Co-Founder of Ask Phill, a Netherlands based Shopify Plus agency pushing boundaries with headless designs.
"In November 2020 we launched dBodhi's digital flagship store - a truly immersive experience that envelops you in the brand's history, values and collections. The store is a headless Shopify solution with Contentful CMS doing the heavy lifting on the front-end. Cinematic HD videos and photography combine with wooden colours and textures in a design that builds a sensory window into dBodhi's world. We loved working on the project and we're more than proud with the results."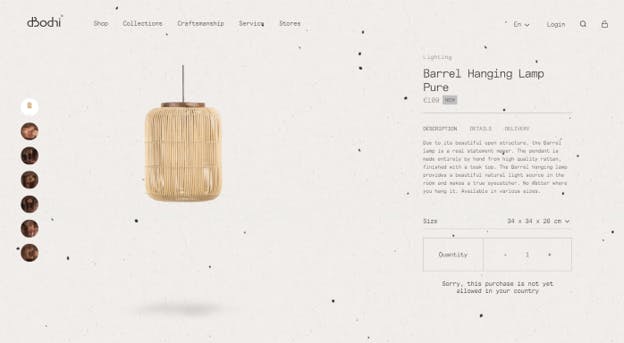 From the beautiful, high-impact imagery to the textured background - we are loving this website.  Just need to wait for dBodhi to ship to the UK!
With the ever-changing roadmaps of the pandemic, there was certainly a need to remain agile. And that's exactly what Finisterre needed their homepage to do.  Whilst not a launch, Jonathan Davies from LinedUp has put forward Finisterre's site due to the big changes made throughout the pandemic.
"Finisterre asked us to look at revamping the homepage design during the height of the COVID pandemic, to more clearly signpost their loyal customer base towards the core information everyone was looking for, whilst wrestling with the stresses and anxiety of lockdown. This included information about the temporary closure of their bricks and mortar stores, plus adjustments to their returns policy to be as flexible and supportive as possible, to encourage online sales. We also built a new 'community hub' within the website, to provide a focal point to all their online activity, such as Instagram Live events, their new podcast and interviews. It was important to rapidly fill the space that their popular in-person events had previously occupied, pre-pandemic."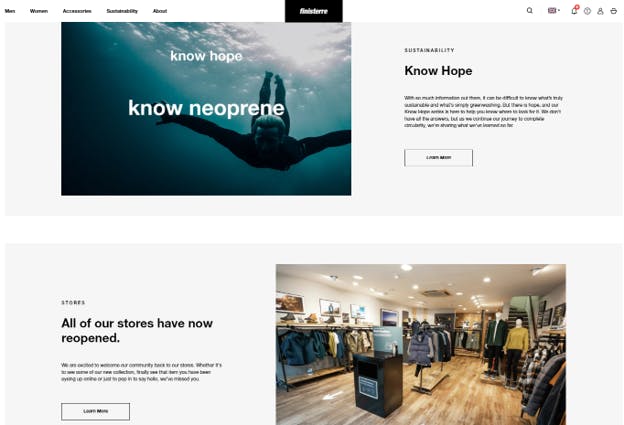 But with more consumers switching to eCommerce to purchase their much-needed outerwear for all the winter walks they were heading on, there was a huge opportunity for Finisterre to capitalise on increasing demand. So, Reload was also brought on to place a focus on driving organic search visibility. Ensuring collection pages had content-rich descriptions, product naming conventions were optimised and the navigation streamlined all helped to boost Finisterre's visibility for the relevant seasonal collections.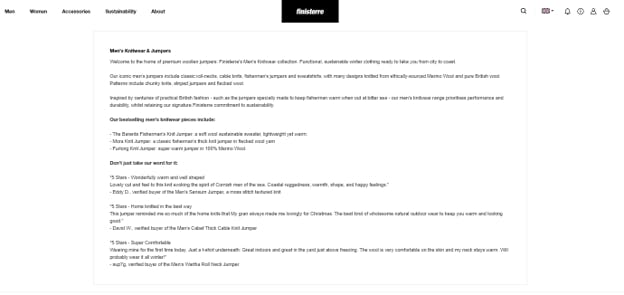 3 recommendations for your eCommerce store in a post-pandemic world
All of these stores are great examples of how Shopify can be used to facilitate a really great online shopping experience for the customer. But how can you translate this to your brand? 
1. Think about your customer
Always start with your customer - who are they and what do they value? Are they coming to you for a superior product, your brand story, your price point or your service? Whatever it is, make sure this is clear throughout your site, but especially at potential drop-off points like your product page, cart and checkout page. 
Use our campaign execution framework to help establish your brand story and how best to tell it
Download our eBook now
2. Use the right tech to help facilitate a smooth purchase experience start to finish
Shopify has a huge range of apps and tools it seamlessly integrates with, so make sure you're utilising all the right tools to help offer a service that's better than your competition. Whether it's automated email flows, personalisation, reviews or loyalty programmes - make sure you're set up to win at every touchpoint.
3. Be sure to be reactive to sudden changes and ride the wave when you can
If we've learnt anything in the past year, it's that plans can definitely change overnight. The pandemic saw a huge range of trends, from TikTok, to gifting to loungewear, which many brands reacted to quickly (take Heinz for example!). So it's important to be prepared for your plans to change and react to whatever your customers may need.
If you'd like to learn more about how your eCommerce brand can stand out from the competition, either through its digital marketing tactics or tech stack, get in touch with Reload Digital for a free consultation here.
Is your brand ready for Google Performance Max?
With the introduction of Google Performance Max, Reload Digital explores what this means for eCommerce brands and how they can implement high performing campaigns based on learnings from our early insights.