Dotdigital's 'Hitting the Mark' Round-Up
Key takeaways from Dotdigital's 'Hitting the Mark' event 2020, London.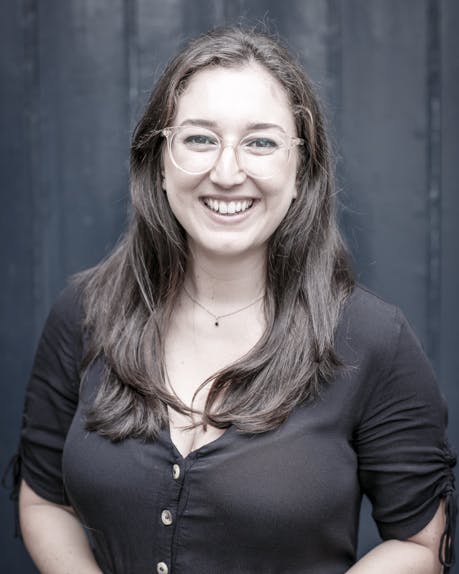 Words by Christy Galloway - Senior Strategy Manager
Dotdigital's 'Hitting the Mark' Round-Up
Last week, Reload headed out to Millbank Tower in London to attend the annual Dotdigital 'Hitting the Mark' event. The event is an opportunity for Dotdigital, a marketing cloud platform company, to run through the key take outs of their global eCommerce benchmark report that they complete every year.
The report is a comprehensive analysis into 100 randomly chosen brands across 12 countries to determine who is adopting key best practice eComm tactics from email, to UX, and omnichannel marketing. The overall theme was that brands have made some massive headway across various customer experience tactics, but many were lacking a strategic omnichannel approach across their marketing efforts.
We've summarised the 5 key findings that Dotdigital uncovered as part of the study, which aren't necessarily anything new for the industry, but definitely begs the question: where could you be doing better?
Power to the people: 66% of emails were missing preference centres
Unless you're in the industry and are a geek for it, we know that customers don't necessarily love marketing – so we need to ask people exactly what they want in order to provide them the best possible experience. With the dust finally settling off the back of the storm that was GDPR, customers now know that we collect their data; so we should collect it well. By giving your customers a choice, you're ultimately putting the power back in their hands. Personalisation is key in 2020, so by simply asking what content your customers want to see, you'll be able to deliver more relevant, engaging content, which ultimately results in more loyalty.
The Reload team recommends:
Be very transparent about what opting into email marketing communications means before subscribers make the choice to receive emails.
Have options in your preference centre that gives users options to take control of the types of email communications they receive.
Always offer an 'update your preferences' option to every email communication.
Spread the love: 80% of brands aren't adopting loyalty programs
We all know that it's 5 x harder to acquire a new customer than to grow our existing customer base – so why aren't we treating these customers like royalty? The study found that brands are great at sending emails that scream 'buy buy buy', but most were lacking any content outside of this.
We've all heard the saying that it takes two to tango, and this definitely applies to marketing. Brands need to do a better job at building relationships with their customers, which can take form in various ways. Dotdigital noted that editorial content helps connect users to a brand, or the simple act of sending a Birthday email elicits an emotional response. Rewarding your customers through a loyalty programme is another way to do this – by requesting a review for a reward you're simply giving back to those people who invested in your brand. Bellroy's post purchase email was used as an exceptional example of this.
The Reload team recommends:
Companies and brands that offer longer form educational and thought leadership based content are going to succeed. Promotional emails can return well in the short term but personalised human content strategies will win in the long term.
Some great loyalty platforms:
Loyalty Lion, an eCommerce customer loyalty and engagement platform, powering growth and retention through data-driven loyalty programs.
Yotpo, accelerating growth with a full suite of solutions for customer reviews, visual marketing, loyalty programs, and referrals.
Living in the now: 33% of brands have adopted live chat
This is a no brainer - if you're not on live chat across either your website or on Facebook messenger, you're missing out on a big opportunity to convert people who are sitting on the fence about their purchase. People want answers, and they want them now. If you do have live chat, you need to make sure you've got the resources as people will wait no longer than 60 seconds for a reply.
The Reload team recommends:
If you're on Shopify, check out Octane AI, a Facebook Messenger & SMS platform that allows you to automatically answer customer questions, send abandon cart messages, send receipts and shipping notifications & set up custom campaigns.
Take my money! 87% of brands offer alternative payment methods
We're a generation who are about instant gratification when it comes to online shopping, and the adoption of third-party payment companies such as Klarna makes this possible by reducing any last payment objections. This isn't the only way to encourage a purchase – a simple yet extremely effective tactic is the automated abandoned cart email. We're all guilty of being busy and forgetting to purchase something, or simply waiting around for a better offer online. Dotdigital suggests making your abandon cart email fun, engaging and interesting in order to give people that last little push they might need to purchase, Bonobos have a great example of this.
The Reload team recommends:
To compliment abandon cart email campaigns, a staple campaign we run for most of our clients is a dynamic remarketing campaign across Paid Social, as we know users need multiple touchpoints in order to purchase.
Stand out from the crowd: Only 18% of channels are omnichannel
In a world that's more connected than ever, there's endless opportunity to reach people in the right place, at the right time. While every brand had some sort of email strategy in place, the study found that the majority of brands weren't using push notifications from apps, SMS marketing, live chat, or display ads. I don't know about you, but I can receive up to 30 emails on any given day from the brands I'm subscribed too, so it's important to think outside of the box when it comes to your marketing mix across the customer journey. We've all seen ASOS jump on board the SMS train for instant updates on your orders progress, and this works well for their target market. There's always a time and place for these tactics, but by introducing omnichannel tactics, the more opportunity you have to get in front of your customers.
The Reload team recommends:
We know it takes more than 20 touchpoints to make an impact on your audience, so we'll always suggest an omnichannel approach to stop shoppers in their tracks at every moment possible.
Reload digital offer consultative services in a Customer Journey Workshop to determine which onmichannel tactics will hit your target market at the right time with an impactful message. Let's talk omnichannel growth.
Is your brand ready for Google Performance Max?
With the introduction of Google Performance Max, Reload Digital explores what this means for eCommerce brands and how they can implement high performing campaigns based on learnings from our early insights.