The eCommerce Guide to Black Friday 2020: How Astrid & Miyu are preparing acquisition tactics for Black Friday
Acquisition tips from Astrid & Miyu for Black Friday in 2020.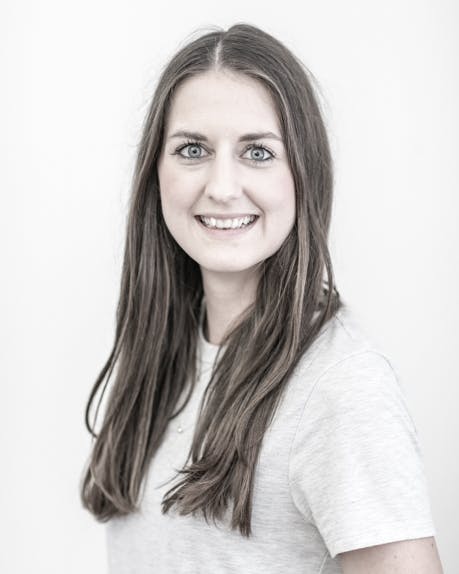 Words by Katy Ray - Head of Growth
For the next part of our eCommerce guide to Black Friday 2020, I sat down with Sarah Hrywnak, Head of eCommerce & Marketing at Astrid & Miyu. 
Astrid & Miyu are a jewellery brand which has been running for 8 and a half years. As a digital-first company, they launched their retail offering second and then added piercing and tattoo services in their stores which since became a big part of their offering. 
Sarah joined the business 8 years ago when it was just her and founder, Connie Nam, and they have since built the business into an international multi-million pound business with a huge community of loyal customers.
We wanted to know from the point of view of an eCommerce brand, how essential Black Friday was for them and also what tips they could give to other brands to help them out.
"How important is Black Friday and Cyber Week for Astrid & Miyu generally, but also with this year in particular?"
"It's always such an important time of the year for us, we've found that as a growing start-up brand it's always been such a pivotal point of the year. Sales during the week of Black Friday always exceed our expectations, and in turn help us grow for the following year, taking us to the next step.
Last year was extremely successful, so naturally for this year it's always been very important for us to better that and keep that growth.  However, obviously this year has been very fluctuant, as it has been for most, in particular for us having to close the stores due to COVID-19 implications.  And whilst we saw spikes online, which were amazing, our retail stores have had to run at half capacity to normal.   
Black Friday offers and the Christmas period is important for us to try and regain a bit more control on our online sales and get us back into the swing of things for 2020. We've had to constantly adapt our marketing this year based on the business and external events, so now it's nice to have more of a planned strategy in which we can take our learnings from this year and put into our Christmas campaigns. 
So in answer to your question, yes Black Friday and Cyber Monday Week is incredibly important to Astrid & Miyu as an omnichannel brand, but also to make up for the big targets we had set ourselves.
"So as an Omnichannel brand, what do you plan to do with your retail stores over this time?"
"The retail stores are a huge part of our business, and have proven really popular with our community as they're more than just a store by offering tattoos, welding bracelets and piercings.  Every space we've created with the intention of being an open, friendly and welcoming space, which sets us apart from the typical hostile piercing and tattoo parlour. 
Not a lot of our competitors offer this same experience, and so we really see the stores as an opportunity to set ourselves apart. So we will be doing what we can to celebrate in stores (in a safe environment) and we are also planning something very exciting for a new area in West London!"
"You also previously mentioned taking learnings from this year and putting them into your Black Friday plans.  What's going to be changing this year?"
"This year we've done a lot of work on defining our internal values and strengthening our brand. We've been joining in on conversations that matter to us, and have really found our voice which I think as a brand is really amazing.  This has all been done with our community at the heart of it. 
So we want to follow this right through to our Black Friday and Christmas campaigns and then into 2021.  This year we're looking to strengthen our charitable efforts and so this will form a part of the campaigns for sure. 
But we'll also be producing more content that speaks to our community, and tie this in with the Black Friday and Christmas campaigns as we know this is what our customers respond well to.  
Essentially we want to do more than just sell jewellery."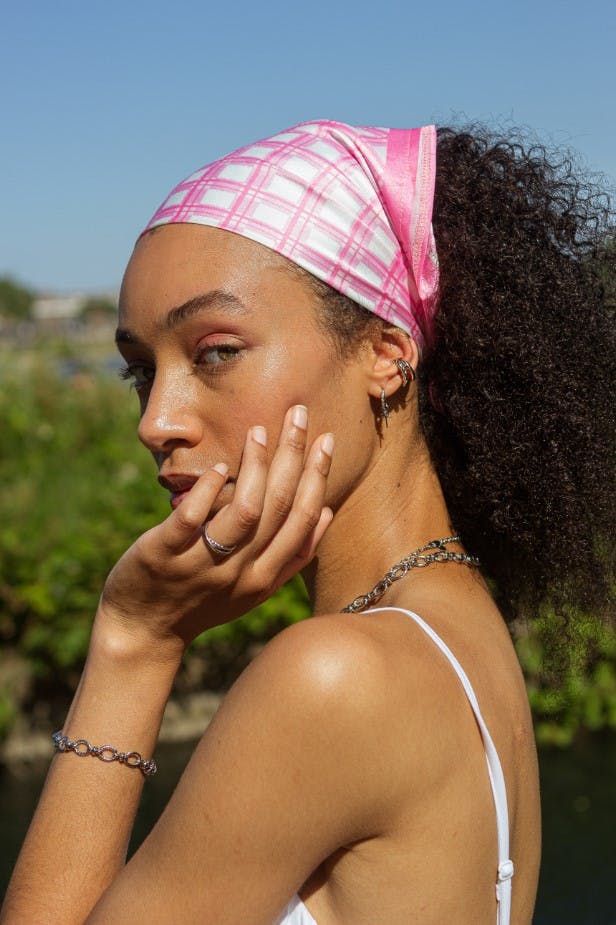 "Great, excited to see everything play out! Now as it's such a big week for you guys, when do you usually start all the planning?"
"In previous years we've been a really small team, so we didn't really start until last minute! But as the years have gone by, we've started to plan earlier. 
The discount and offers are set at the beginning of the year, so that's all set very early on. Then it's definitely on our minds from around the end of August, but it depends what channels we're planning for and what departments we're planning with as some need more time to prepare than others. 
In the run-up we're working really closely with the product team in terms of inventory, what they're backing this year, what styles they're buying into and then we tie that into the overall strategy for our marketing."
"So as a growing brand, you're naturally always going to be on the lookout for ways to acquire new customers.  So in general how does Astrid & Miyu acquire new customers?"
"We've always thought a lot about our customer and where they would be in order to get the brand in front of them. 
We do use a lot of paid social, because our mainly young-female audience is naturally all across social media. We also use affiliate and influencer marketing, as a good way to partner with influencers or publishers who have a similar demographic to our customer. 
Although things have naturally changed over the years, and we've had to be a lot more strategic with our planning and budgeting - especially this year. 
The main thing for us is always ensuring we're authentic and choosing the right platforms that make sense for our customers. We don't want to just spend money on a load of different platforms or channels that don't relate to our customer base."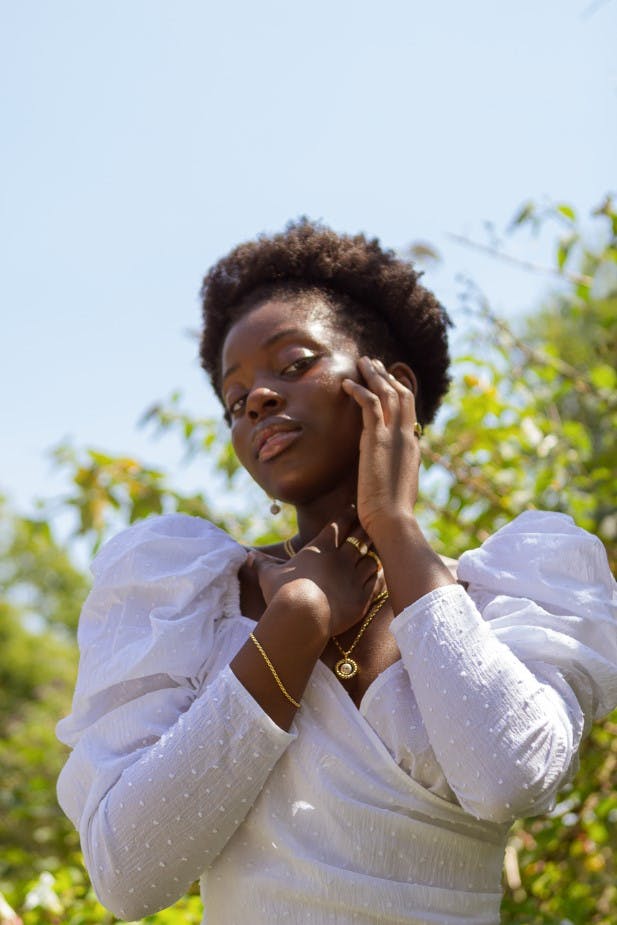 "Knowing your customer is the most important thing then for customer acquisition. How have you gotten to know your customers over the years?"
"We're always talking to our customers. We do customer surveys, we ask them questions on social polls, we have a customer service team that feedback information, and we do a lot of segmentation on our CRM platform. The stores also help to give us further insight too. 
There's been a lot of useful information gathered over the years, and we'll continue to gather this information so we can continue to form that personal relationship with our customers moving forward."
"And so how important is Black Friday/ Cyber Monday for you as an acquisition tactic?"
"It's obviously important because each year the event really does take us to that next step, and so naturally we need to branch out to a new audience to get the volumes needed to hit that target. 
But for us it's really important to focus on building our email database and social followers to prime the audience before the actual week itself. To do this we do a lot of paid ads, brand collaborations and competitions in the lead up. 
Then when it comes to the event we've got a whole new crowd of people to push the offers to throughout Cyber Week. This allows us to focus on more cost-effective channels during the actual week, and interact with a community of people who already know Astrid & Miyu."
"Makes sense.  So if you were to give other eCommerce brands one top tip for Black Friday what would it be?"
"It would definitely be to plan in advance. 
We always reflect on what we did last year, as well as the year's performance so far.  But also what our values are to help with the planning of the campaigns.  We then bring all the teams together and make sure we have clearly defined goals, so everyone knows what we're striving for. 
This planning and preparation is so important."
"And finally what would your top tip be for customer acquisition?"
"Give away our secrets…! The main thing is absolutely knowing your customer, and where or how they shop.  And then investing time into getting to know them too. 
We know our customer base is massively on Instagram, so that's a huge channel for us but it's not for everyone. 
The best thing you can do is speak to your customers and create that personal connection. Whether it's through a survey, your customer service team, any retail space you're in, an Instagram DM… Just getting to know them is essential to communicating with them." 
If you have any questions about this article or would like to discuss your Black Friday digital marketing strategy, let's talk.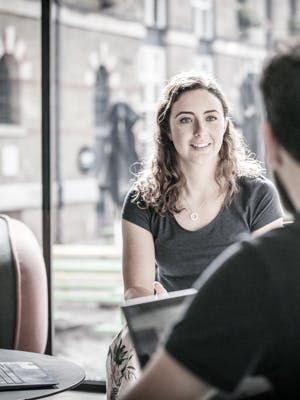 Optimising your Google Shopping Feed
Get the most out of your Shopping Campaigns with our helpful hints & tips on how to optimise your Google Product Feed & Facebook Catalogue. Learn more.