Reacting to changing search behaviour during COVID 19 and using SEO as a strategic Lever.
Weekly commentary & insights on how to battle COVID-19.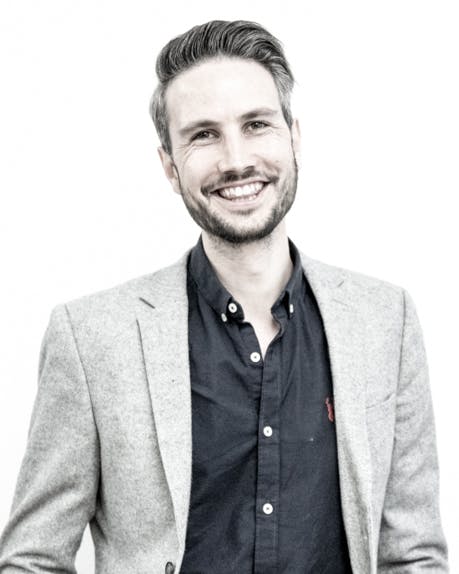 Words by Rick Eliason - Global Head of SEO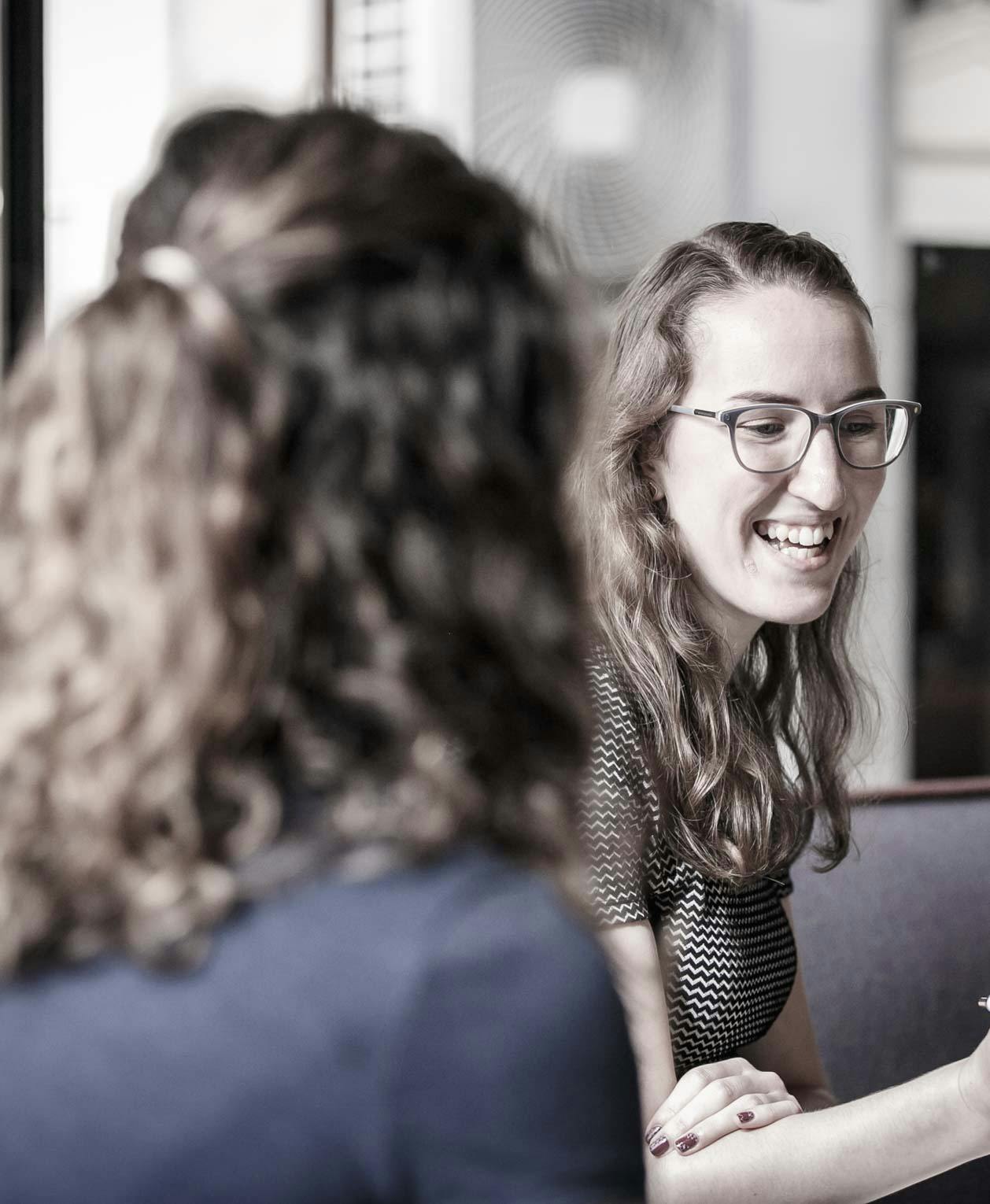 We've been reporting on the changes that COVID-19 has had on the digital economy for a few weeks now, and one thing that has cropped up a number of times is stats around changes in search behaviour. And this keeps continuing. With the spout of nice weather and more time on everyone's hands, in April searches for "lawn mowers" were up 401%. But we're also seeing continuous new terms being searched for, and in the past 24 hours there has been an uplift of 3,650% searches for "Trans Tasman bubble meaning"!
So how can brands react to this changing demand of search behaviour, and make their search strategies work more effectively as things change so quickly?
SEO has grown ever more complex, and more signals come into play when Google is choosing who to rank. Keywords still play a part, but brand sentiment, branded searches and user experience are all key considerations too. SEO needs to work in conjunction with your other digital marketing channels to get the best effects for every tactic. For example, you may update the content on a product page for SEO reasons, but this will likely have an impact on your PPC strategy, as well as conversion rates for your Facebook Ads.
We call this "using SEO as a strategic lever". In other words using the principles of SEO to better the performance of your other channels.
This article is here to inspire ideas on how you can capitalise on this unique scenario by adapting the role SEO plays for your brand.
SEO as a Strategic Lever for PPC
Brands too often silo the marketing disciplines of SEO and PPC, wanting to keep teams, data and reports separate. This makes it easier to isolate the performance and ROI of the channels, but adds unnecessary blinkers to data transparency and overall online performance. An integrated search strategy on the other hand, allows a sensible keyword strategy for each channel and brings the best results.
Jean-Michel Lemieux, CTO at Shopify, tweeted that the Shopify platform is currently handling traffic levels that are the same as what they experience on Black Friday at the moment. With this surge in traffic along with a level of uncertainty in the air, the knee-jerk response for time-strapped marketing managers is to quickly look at ROAS to decide whether to pump more money into campaigns or cap.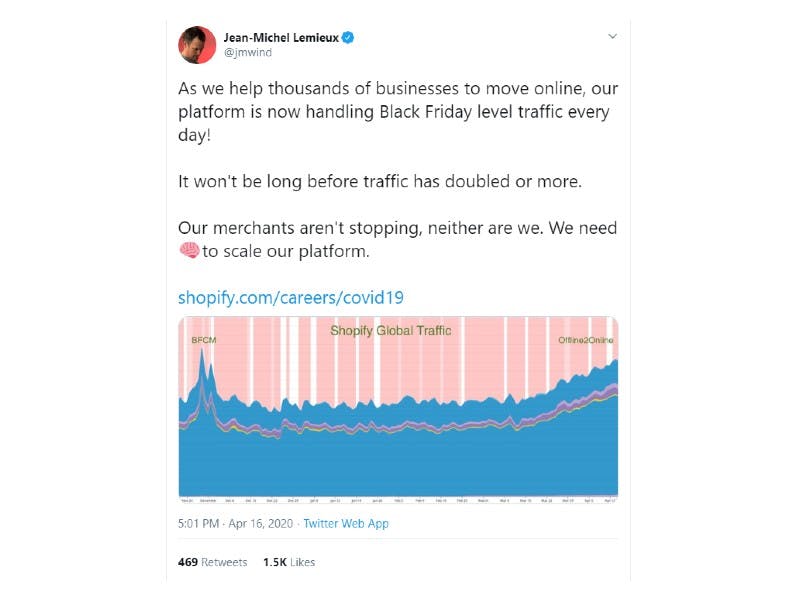 The problem is if budgets are raising and this isn't done on a granular keyword-level basis, any individual keywords wasting budget before will be wasting even more now. 
The solution therefore is to have an integrated keyword strategy across SEO and PPC. It sounds simple, but many brands do not go to these lengths to make it happen.
You should lay out all the keywords you're bidding on, then compare them with side-by-side organic ranking and PPC data. You'll then can quickly see which keywords to turn up the spend and which to pivot to SEO based on their ROAS.
At Reload we've developed an approach to better integrate our PPC and SEO strategies to create award-winning campaigns for our clients. Below is an example of our cross-discipline keyword tracking template that you can apply for your brand: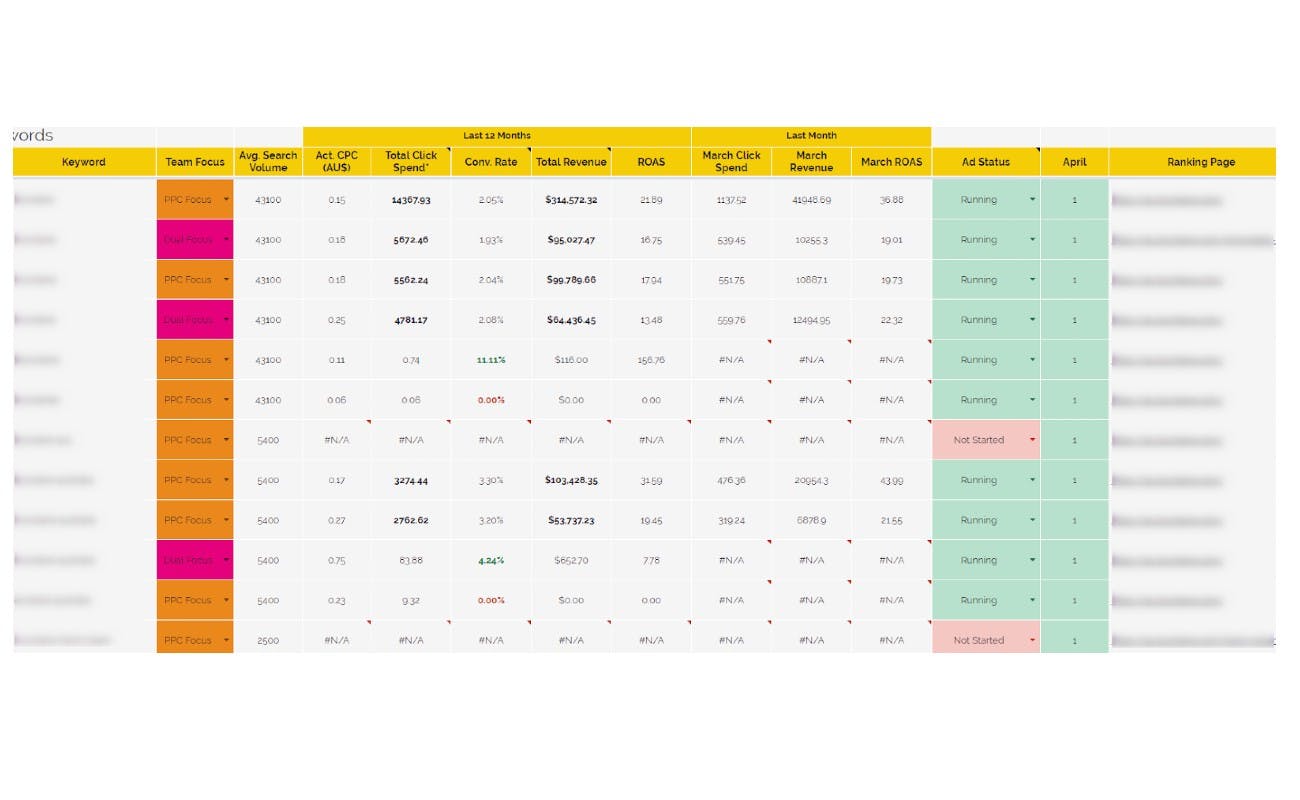 When looking at cross-discipline search campaigns, here are four tips to consider:
1. Sort keywords by highest spend and cross-referencing with ROAS. You can then quickly determine those that need to be capped or trimmed from ad campaigns. These keywords naturally become your new organic targets.
2. Regularly update with new keyword data from Search Console and Google Ads. Your PPC and SEO teams then benefit from an ever-growing unified keyword set. Use the budget you saved trimming high cost, low yield  keywords ranking in position 1 to spread across some of these new high-potential terms to constantly find new winners. This high activity period is seeing us fast-track the discovery of many new terms that should pay dividends throughout 2020 and beyond. 
3. Sort keywords by CPC to highlight prime targets for a little cost saving activity. Go through your list and score how aligned the landing page is to the intent of the keyword and ad copy. This will reveal keywords that likely have low quality scores and a few informed on-page optimisations by the SEO team can help boost these up and earn you cheaper CPCs.
4. If you have campaigns running at a local level, Google My Business is a goldmine of specifically local keywords with conversion data. Tracking clicks to website, phone calls & direction requests, GMB gives postcode-level demand so Google Ads bids can be upped in those localities.
KEY TAKEAWAY - Use SEO to concentrate on expensive PPC keywords - when you have keyword-level data like this at your fingertips you can see which of the "budget busting" keywords could be focused on with SEO to relieve pressure on ad campaigns.
SEO as a Strategic Lever for Email
Email conversion rates have been up to 102% higher in lockdown than what they were on March 1st. 
Email marketing boasts the highest ROI of any channel and during COVID-19, email has played a pivotal role in building relationships with customers.  From updates on stock levels and delivery to changes in business model to adapt to these trying times. Brands who have been slow to adopt email marketing and actively build their database will be suffering more than most.
With the value of email as a channel increasing with the number of quality subscribers, it constantly surprises us when brands are not doing more to capture more sign-ups. Gav Laugenie, Head of Strategy at dotdigital says "List growth in general is important at any time. We all have "leaky buckets" so it's vital to insure that we're topping the funnel. An Omnichannel strategy allows a business to have deeper more meaningful engagement with their subscribers especially when they have more time on their hands. Plus, given the fact that customers who engage across multiple channels spend, on average, 3.5 times more with that retailer, there is a strong incentive for businesses to change their approach."
So take this time to create a compelling reason for them to give you their email address - balance the value exchange. What does the individual get in return for trusting you with their details? This might be subscriber-only incentives, sneak peaks of past emails, a welcome offer, a birthday discount,or all the above.
With that sorted, maximise the number of eyeballs on your offer. Don't just hide the email sign-up form in your site footer; weave it into your site on post-checkout pages, product pages, with cleverly timed slide-ins or pop-ups and crucially into purposeful content & blogs and drive interested people towards your topical expertise.
And this is where SEO comes in. All those informational searches that aren't being capitalised on by your competitors because they're too busy trying to outrank and outbid each other on purchase-ready keywords - well these have more value than you realise. The two-step approach of capturing attention for informational queries and nurturing that person with consistently useful information turns window shoppers into lifelong fans.
To the haircare brand, be there for that person at their wits end with split ends...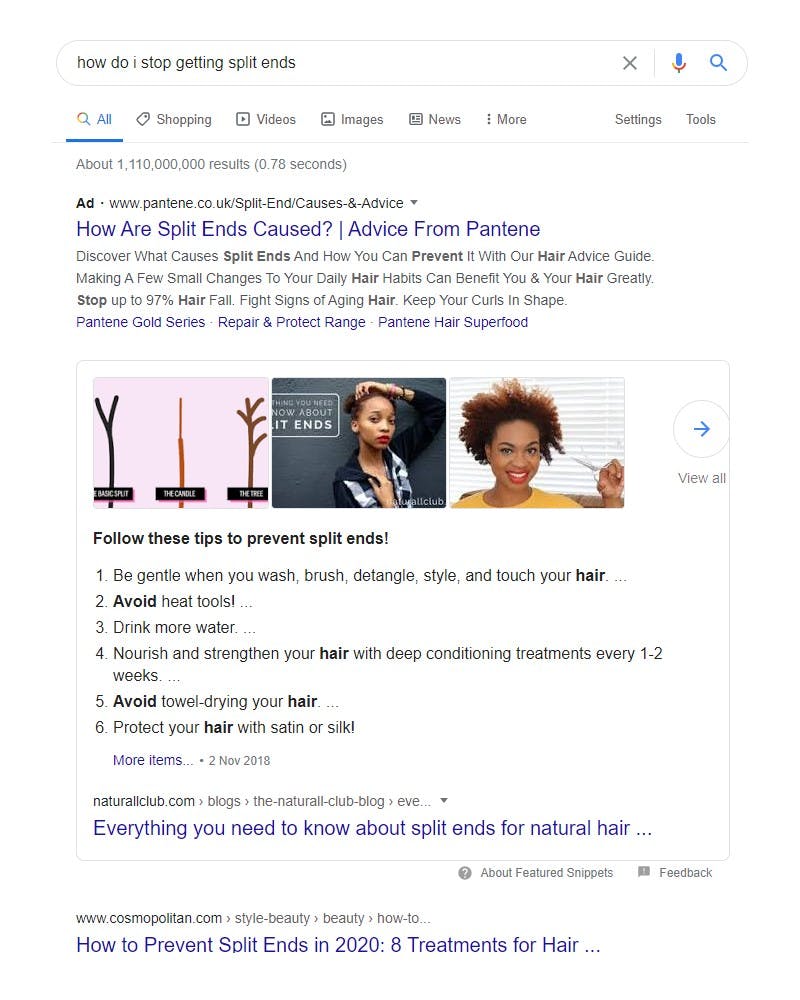 To the kitchen supplier, be there for that person getting worked up over worktops...
To the custom suit brand, be there for that person getting hot under the collar with choosing a new suit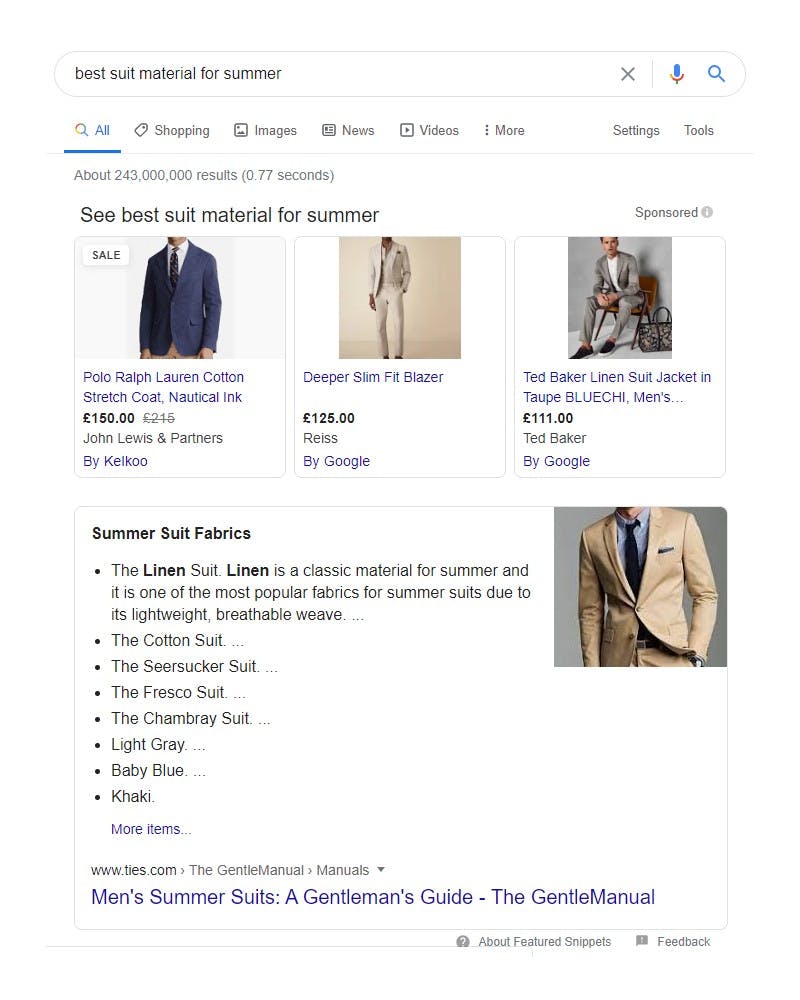 With more time on their hands at the moment, people are actively consuming more content from changing up hair care routines to planning DIY and home renovation projects to "back to work" planning. Whether ready to buy now or planning for a later purchase, brands winning attention now with great content solving informational searches will set brands up for profitable long term customer relationships. 
KEY TAKEAWAY - Develop compelling email sign-up incentives and fuel this with "informational search" traffic - Use SEO to target featured snippets and draw people into your content - impressed readers will likely sign-up to receive future content who you can nurture to create customers for life.
If you want to chat through any points of this article, or get 5 actionable recommendations to help improve your eCommerce performance right now do get in touch!