How Marketers Can Adapt to the Coronavirus Impact
How to not just survive the downturn, but continue to do well.
Words by Craig Sommerville - Managing Director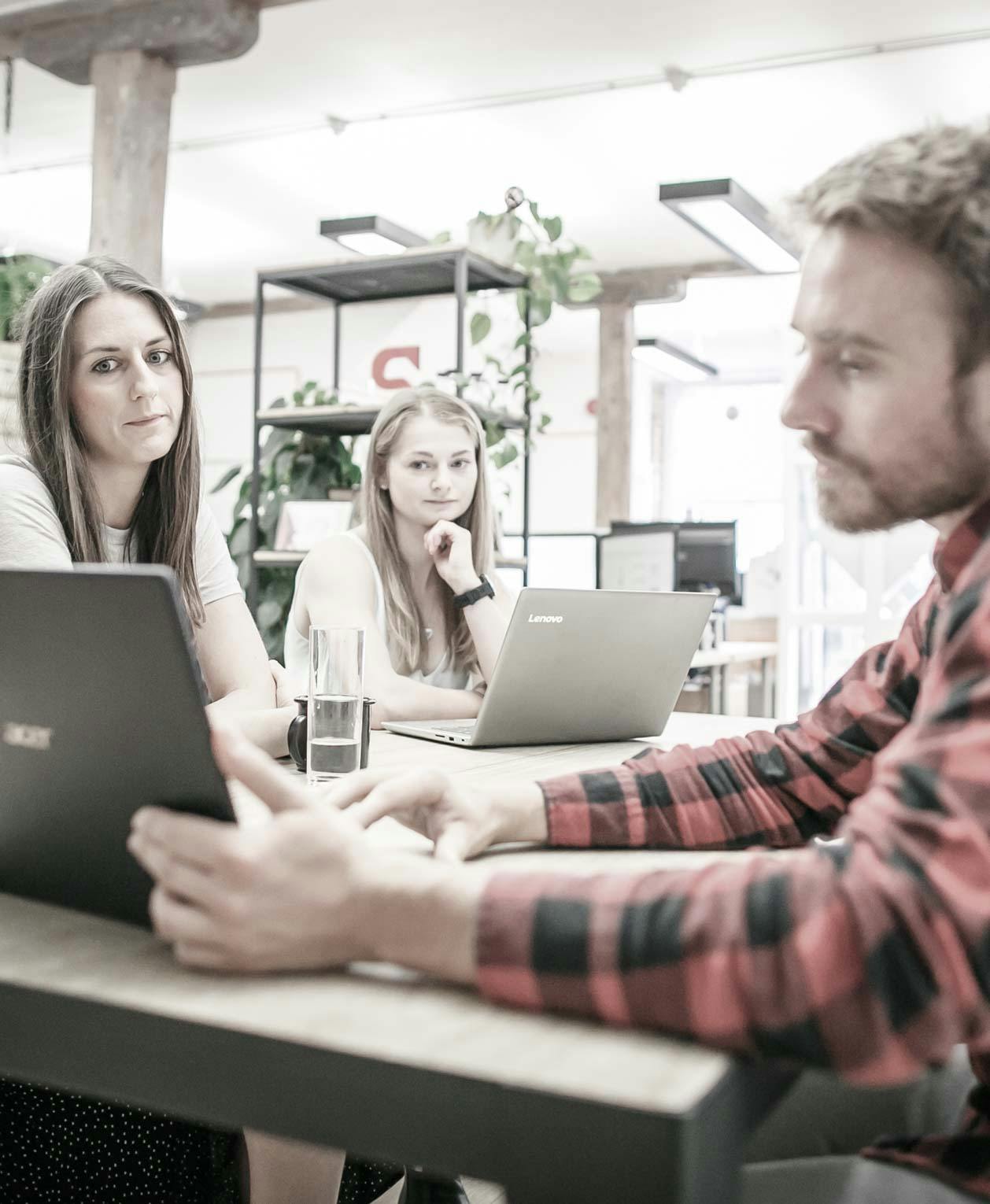 Firstly, it's worth acknowledging that I'm writing this as health authorities all around the world work tirelessly to adapt and respond to an escalating health crisis. At times like these, working in a field like marketing can make one feel helpless when compared to the sacrifices of those at the front lines working to actually stop the COVID-19 crisis. Nothing we do comes close.
However, our job as marketers and business owners is different during these times. It's our job to keep the economy moving, keep people employed and businesses open so that once the health crisis passes, we aren't left dealing with a whole new economic one.
As we continue to do that day-to-day (albeit remotely for a while) for our clients, I've compiled a list of the best responses and marketing tactics we're seeing from countries ahead of us in the crisis, published figures and our own clients, on how to not just survive the downturn, but continue to do well.
1) Focus on eCommerce stores rather than footfall
Unsurprisingly, footfall retail is down across the world, as more and more countries and people go into lockdown or social distancing. However, ecommerce is growing, in some places and industries by astronomical figures. Chinese ecommerce platforms such as Jingdong to Home are reportedly up 470%, and Chinese home delivery services up over 600%. The first set of figures from the US, published by WebRetailer, reports that ecommerce sales are up 52% year on year in Jan/Feb, before the worst of the crisis even took hold. Brands with both physical retail and online should start shifting focus to their online platforms. Amongst our own clients, we're seeing this play out too, with even clients in industries you would expect to be negatively affected (luxury items and beauty) showing increases in online sales, despite wider market conditions.
2) Update your ad messaging
I'm still constantly seeing ads for conferences that have been cancelled, event spaces advertising 2000 capacities, products out of stock, holidays that can't be booked, etc. By the same token, many brands have responded well and updated their messaging to focus on their online stores or offerings, delivery-to-home services, "no touch" offerings (particularly for food services), remote-work-friendly products, at-home product options, private appointments and more. Brands need to be careful with their messaging of course, but by adapting ads to rapidly changing consumer behaviours they have the ability to keep existing customers buying and even attract new ones. Customers have changed their buying preferences almost overnight (with more to come), and it's on us as marketers to adapt along with them in how we reach them.
3) Get creative to keep customers buying
Offer a 10% discount if customers buy an "out of stock" item and have to wait until new stock arrives (business gets cash, customer gets a discount), offer free unlimited changes to service bookings that involve contact with others (travel, hospitality, etc), offer delivery on products or services that you haven't before, provide free trials of SAAS offerings to remote workers. There are hundreds of potential ways you can adapt your marketing during a downturn, and consumers are likely to be very resilient once the initial shock wears off (as China has shown). Consumers won't disappear, but the buying journey may make it look like they have, if brands aren't awake to it.
4) Keep spending on marketing
Yes, I'm biased. The marketer is telling you to keep spending on marketing, how surprising! But, this isn't just my opinion, it's backed by pretty much every piece of research that has been done before on economic downturns, including SARS, 9/11 and the GFC. The businesses who keep up their marketing or increase it during economic downturns are the ones who not only do best during the downturn itself, but also during the recovery that follows.
One study showed that those who cut marketing during downturns saw an average profit drop of 0.6% during the recovery, whereas those who increased activity saw a 4.3% increase.
The reasons for this are multiple, but one of the main ones is that marketing is typically a "cash flow positive" activity for businesses. They spend £10,000 on their ads, and that returns £20,000-£50,000 in gross profit. Turning off or reducing marketing to save £10k actually costs the business more. Knowing which advertising is most effective is actually the most important thing during a downturn, so you don't reduce the wrong thing. Studies have also shown that it's much easier to gain market share during a downturn (particularly if your competitors cut ad spend), and the research shows that once the recovery begins, that market share stays with those firms, who then benefit more as the economy grows again with their newer, higher share of that market. This is why "disrupter brands" typically do so well during downturns, and some of today's most successful brands found their feet during the GFC
5) At home "researching" will increase
For products or services more affected by short term drops or retail closures (tourism, big ticket purchases, automotive, etc), expect to see a big increase in people researching those purchases during the lockdown, ready for when it ends. The car purchase that may have been swayed by a pushy salesperson is now likely to involve twice as much research at home on blogs, video demos, review sites and more. We're also seeing from China that brands are re-deploying floor sales staff to online chat platforms, social media accounts and more. Face-to-face salespeople are learning quickly how to sell online instead. For brands with longer purchase cycles, expect them to get longer, but also for consumers to be more educated as a result. Up your content marketing efforts to be ready.
6) The eCommerce shopping trend will stick
In the UK, online commerce started 2020 at around 19% of total retail spend. After weeks or months at home, buying everything from groceries to home gyms from the comfort of home, it's likely that many won't return to the shops for many items. The early figures from the US suggests this, with not just online transactions up, but the number of people buying online also up by around 9% too. As one experienced Marketing Manager said to me this week:
"This is the tipping point, the next wave of online shopper demographics are coming and they won't go back."
If you've under-invested in ecommerce up until now, the numbers could be about to shift very quickly. It will be interesting to see where ecommerce as a percentage of all retail finishes 2020.
7) Be ready for the bounceback
Every downturn eventually ends, and when it does, the brands who have laid the groundwork during the slower period will reap the rewards. Now is the time to be planning for product or brand launches later in the year, scoping or building that new digital platform or website, so that when the bounceback happens (which could be quite sudden), you're ready. In six months' time, I think we'll see quite a few brands caught napping at how much some of their competitors pivoted during the downturn. Many of our clients are actually accelerating their digital transformation projects now, knowing that they may not get a better chance to have the time to put into it. Not every brand can afford to do this (pending capital constraints) of course, and some may have to prioritise more of the short-term revenue generating tactics I've mentioned earlier, but those who can invest now will benefit in the months to come.
So that's it, just a collection of ways we're seeing the best brands and marketers responding, both within our client base and beyond.
Article originally shared on LinkedIn here.