Gaining market share with paid ads when competitors are pausing. 
Weekly commentary & insights on how to battle COVID-19.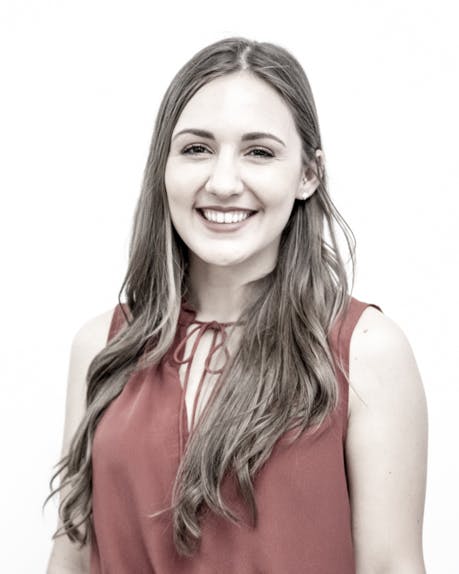 Words by Nikki Eggie - Paid Advertising Lead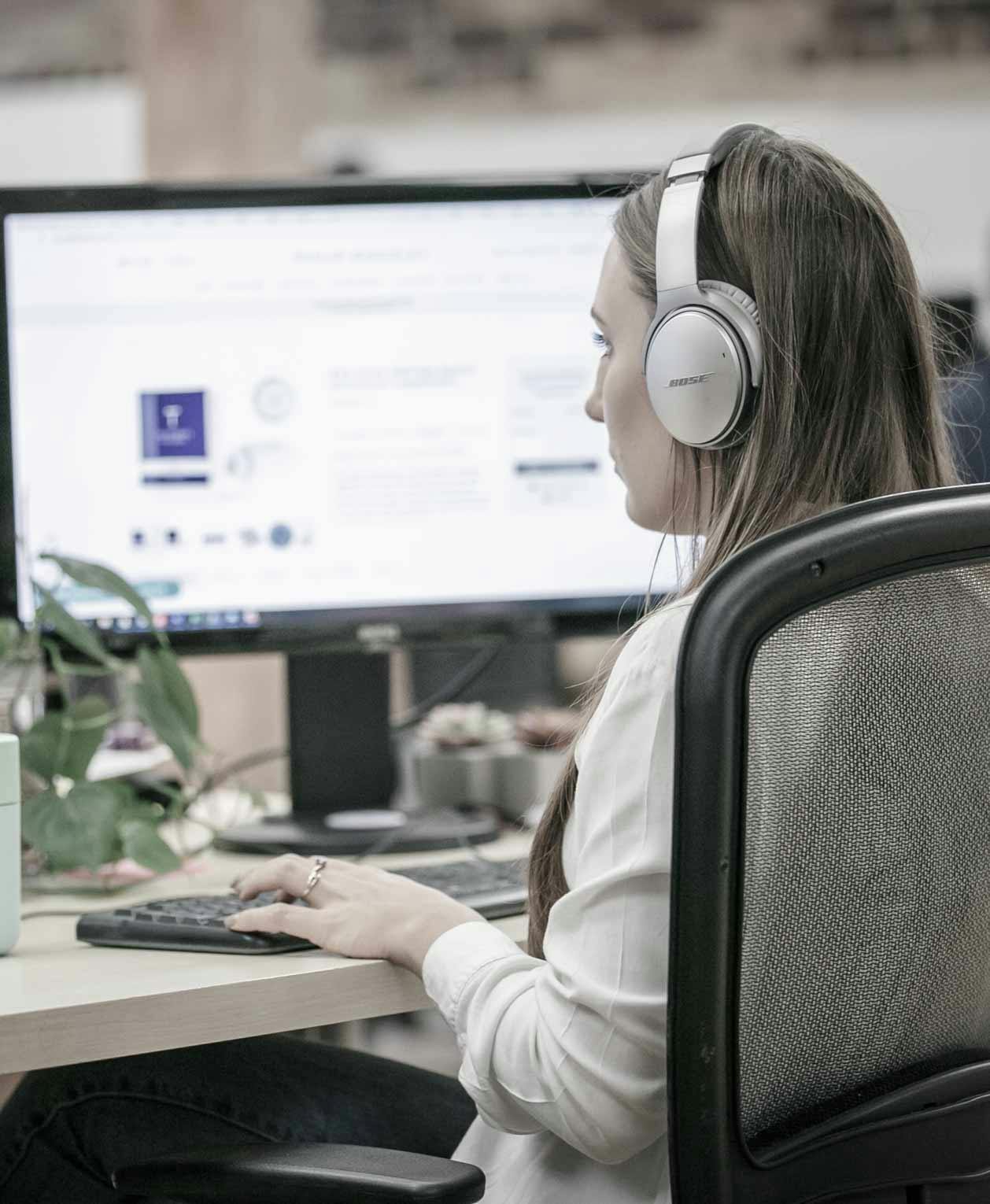 Every week we'll be providing commentary & insights on how to battle COVID-19, rounding up what we're hearing from our partners, clients and industry friends and allowing our experts to give their take on how brands and businesses should adapt. This week Reload's Senior Paid Advertising Specialist gives her take on:  Gaining market share with paid ads when competitors are pausing. 
COVID-19 has caused a great deal of economic uncertainty and has largely resulted in many brands responding by pausing all marketing efforts in a bid to cut costs. Before deciding to pull the plug entirely, I implore you to read on and consider the below trends and tactics we've seen across our clients and the wider industry, specific to digital marketing. 
There is no denying the disruption that COVID-19 is having on paid ad performance however strategies should be designed two-fold:
If demand for your business has increased
If demand for your business has decreased
Adapting strategies for an increase in demand
Consumers seem to be shifting their buying behaviour to new essentials including toys and hobbies, health and fitness, beauty and cosmetics, housewares, and hardware and home improvement. Klayvio's COVID-19 poll insights reports that 37% of respondents record ongoing increases in sales with 'new essential' purchases on the rise. Google trends show us that in some cases we're seeing the highest search demand in 5 years!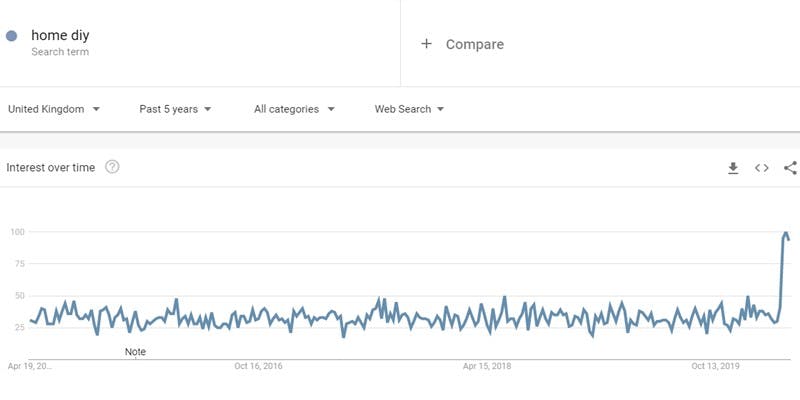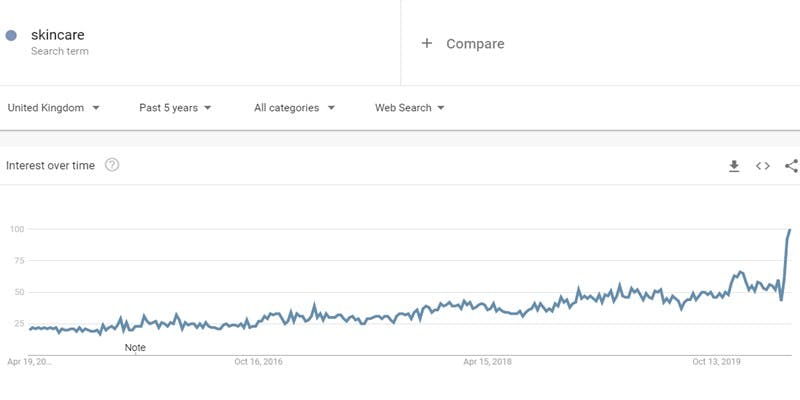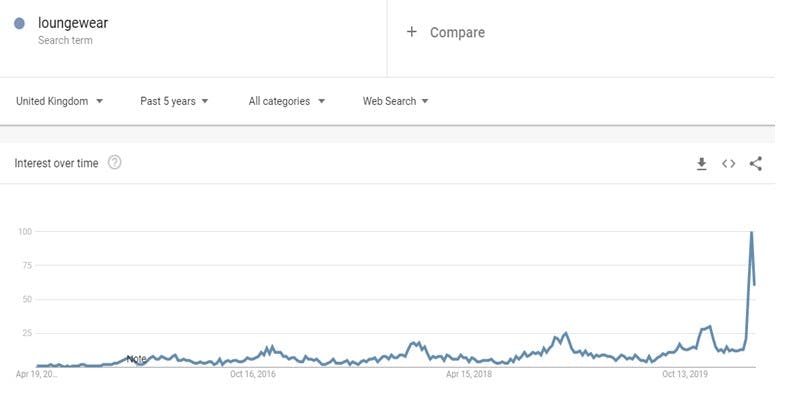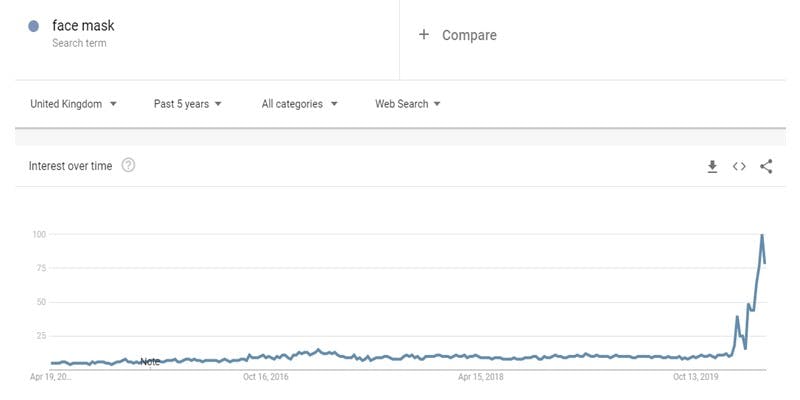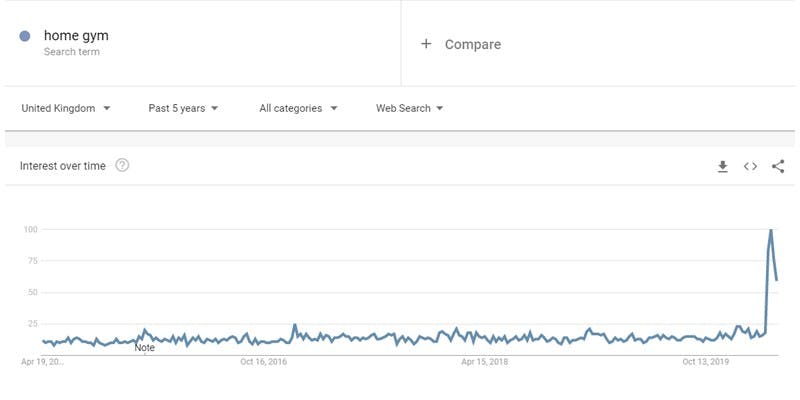 Where we see demand and competition surge, we're generally experiencing an increase in cost per click (CPC). In fact, across some of Reload's clients specifically, we're seeing CPC increases of up to 60%. This figure alone is enough to make a brand pause all digital activity until the dust settles; however what we're seeing is that despite the surge in cost, conversion rates for these industries have never been higher, causing our digital campaigns to be more cost effective than they ever have been.
Take our client, Philip Kingsley, for example - in one week their Google Ads account CPC rose 52% which initially was cause for concern, but despite this increase in competition and subsequent cost per user, conversion increased by 74%, revenue increased 46% and return on ad spend even increased another 220% - all in the very same week.

Rather than shying away from increases in competition and CPC, we advise you look at the subsequent return - has it remained stable? Has it increased? Assuming your goal is bottom line revenue, you may even see reason to increase budgets during this time, because even though there's more competition, there's certainly more 'purchase ready' users.
Top 5 tips we're implementing for our clients seeing an increase in demand:
We work with a host of different industries at Reload and as such, there's no one strategy that we can apply across all clients. Rather, we've conducted individual SWOT analyses across the brands we work with, providing insight and ideas to be agile and pivot digital activity where it suits your business:
1) Go where the demand is
Buying behaviour has certainly changed for many brands - quantity-per-purchase rising, bundle/family packs favoured, and certain product ranges in hot pursuit. Through our client SWOT analyses we are able to identify the high sought after products and ensure we are capitalising on demand there first and foremost. Last week's Survive & Thrive piece explains what to look for in terms of Google trend patterns.
Our clients in the fulfilment & delivery industries have seen a demand increase during this time and, to support with Google Ads we built emergency support campaigns to promote short term/flexible contracts so they can customers throughout this time. While tricky at first as you're unable to advertise on keywords containing 'COVID' or 'Coronavirus', we were able to build interim campaigns to capitalise on the surge in demand for certain services.
2) Add 'home delivery' and 'buy online' keywords to paid activity to capitalising on surge in demand
Google's own Think with Google article reveals search data increases during the Coronavirus pandemic revealing a 240% increase in 'buy online' terms and a 4900% increase in 'home delivery' terms (Google Trends). Forecasting this trend, we have built these terms into search campaigns for all relevant e-commerce clients (e.g. 'shampoo and conditioner home delivered') and client results have shown positive traction to date.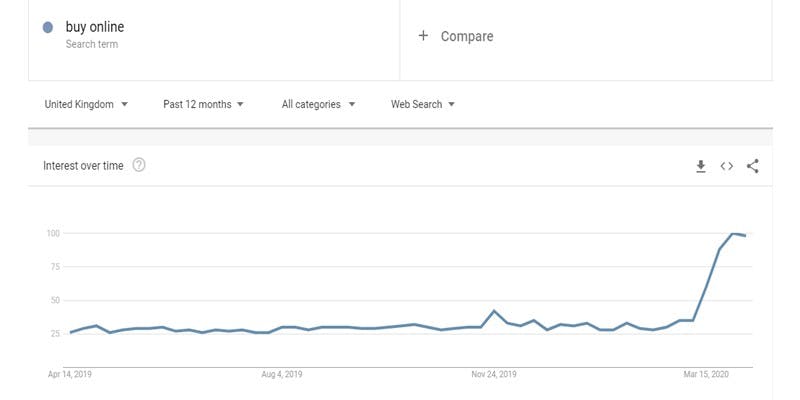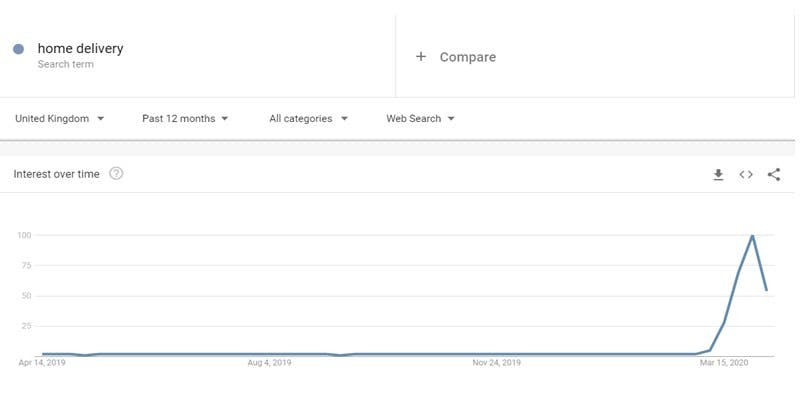 3) Tailoring ad copy to reflect lockdown in a sympathetic voice
Customers are spending a great deal of time at home and are therefore likely to respond more so to messaging that reflects their current living situation. Be relevant and topical in your creative/ ad messaging, but avoid being seen as opportunistic. If it doesn't suit your product offering to reference 'home' in your advertising, then simply tailor your messaging to provide comfort and reassurance during these times.
4) Changing platform bidding strategies
As digital marketers, we leverage Google, Facebook, LinkedIn etc.'s machine learning capabilities to optimise our campaign and ad delivery based on what historically has proven successful for that specific brand. The current climate has unofficially thrown a lot of our campaigns back into the 'learning period' whereby Google/Facebook recalibrates its optimal ad delivery based on recent changes to the landscape. Outside of this inevitable learning phase, we also have accounts where goals have shifted from 'conversions' to 'traffic' or from efficiency to volume. We need to be agile in the short term and mitigate the effects of the disruption to machine learning while also satisfying the changing needs of our clients for the interim.
5) Promoting topical content
As we've seen above, throughout lockdown, some products have seen search demand soar:
900% increase for face masks
230% increase for home games
490% increase for home gyms
9900% increase for hand sanitiser
735% increase for hand soap
270% increase for hand lotion.
The
se are all products that lend themselves well to associated content. If you find yourself lucky enough to be seeing search demand increase, rather than solely pushing product based advertising, you might decide to curate complimentary content to add value to your offering and build brand trust. Examples include: why frequent hand washing can cause dryness, the top 5 must haves for your home gym, how to optimise your working from home space etc. Check out Moz's What Readers Want During COVID-19: Content Ideas for Every Niche for inspiring content ideas.
Adapting strategies for a decrease in demand:
While some industries continue to thrive during this climate, a lot of businesses have since pulled the plug on all marketing activity altogether due to fear of economic uncertainty, inability to fulfil demand due to supply chain issues, or simply due to lack of product/service demand during this time.
However, the current withdrawal of paid advertising across online platforms (Google, Facebook, Instagram, Bing etc.) has left so many industries with ridiculously low competition and subsequent CPCs. Retail in particular is seeing large decreases in search demand and subsequent CPC falling around 9%; however ROAS has remained stable, according to Wordstream's 'How COVID-19 Has Impacted Google Ads Results for 21 Industries'. Neil Patel also commented on the drop in CPCs causing their client ROIs to soar, reporting a 71% increase in ROI across the board, pre and during COVID-19.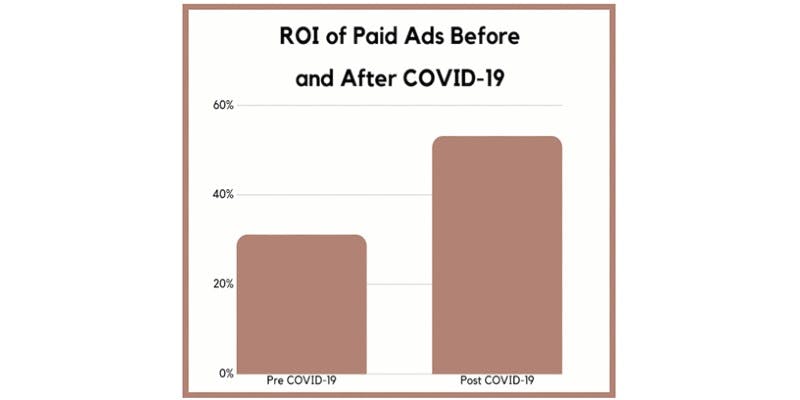 So how can we use this period of low competition and low cost to gain market share even if we are seeing a drop in demand? 
Top 5 tips we're implementing for our clients seeing a decrease in demand:
1) Push 'gift card' sales for future redemption
Offer an incentive to pre-purchase gift cards during this time. This one is especially suitable for brands who may only be able to sell some items in store or even service based offerings.
Messaging: Get a jump on birthday presents this year; send a gift card to a loved one during this time; send an e-voucher to a key worker; buy now, save later with 5% off all gift cards.
2) Enable 'email me when back in stock' functionality on your website
If supply is an issue in the immediacy, continue to drive traffic to your website through online advertising with a smaller budget and revised bidding strategy (prioritising traffic over conversions). Once your supply chain recovers, you'll have a remarketing list to notify website browsers of items back in stock.
3) Grow your email database now and prepare for your bounce back strategy
If you're unable to fulfil sales/enquiries, use this time to grow your email database with ads to facilitate future advertising. A great way to do this is through competitions.
Messaging: Nominate a key worker and tell us in 25 words or less why they deserve our at-home spa care package; share your most embarrassing conference call story for a chance to win a new set of headphones; tag a friend to a friend to win this Winter 2021 getaway in the Highlands - each competition collecting key data about potential customers for future remarketing and nurturing.
Consider the lost traffic from paused digital activity and the flow on effect that this would have on remarketing audience size. By growing your email database through online advertising, we are able to replace pixel reliant audiences in remarketing activity so that we can hit the ground running with ads as soon as your supply chain recovers.
4) Send traffic to website via content to keep remarketing lists full for bounce back advertising
Sending users to your website through the promotion of a topical content piece promoted on socials can help to keep your remarketing audiences alive and ready for when you're ready to bounce back.
5) Encourage past customer reviews and testimonials
You might not be able to service customers right now, but investing in ads asking them to supply a review/testimonial in exchange for a future an incentive can help to increase your digital presence during this lul while simultaneously encouraging repeat purchases when your supply chain recovers.
For example: How did you like your new dress, Nicki? Review us on Yotpo for a gift on us! During this time a kind word can go a long way. For every review we receive we'll donate £1 to 'NHS Charities Together'.
Regardless of your industry or how you've been affected by COVID-19, I'd simply encourage you to think carefully and creatively about your online presence to gain market share in the short term. Be agile, relevant and continue to serve in the minds of your customers in preparation for the bounce back.
At Reload we're helping navigate marketers through this period by paying close attention to consumer trends, performance data and what we're hearing from our clients and partners. It's a challenging time but we are here to meet it head on!
Any insights you'd like to share from your business or industry, please say hello through our website.