Shopify Pursuit Round-Up
Key takeaways from Shopify Pursuit 2020, Amsterdam.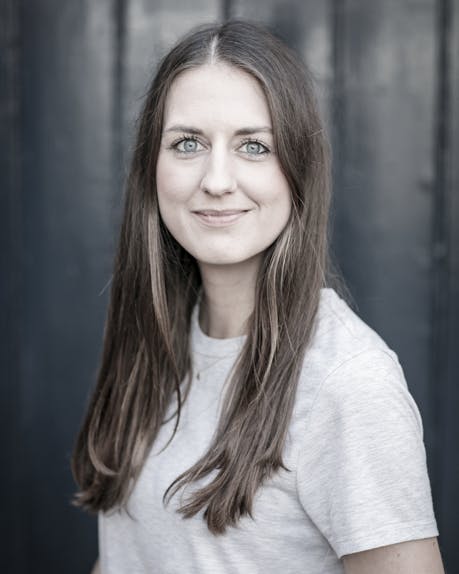 Words by Katy Ray - Head of Growth
Shopify Pursuit 2020 - Key Takeaways & Insights from Shopify Partners
Last week I headed to Amsterdam for Shopify Pursuit, an event that brings together partners in the Shopify community to share insights, build relationships and discuss opportunities for growing merchants on the Shopify platform. The event was perfect for us to be able to mingle with other Shopify partners and to grow our knowledge around the capabilities of the platform.
At Reload we have worked with over 100 Shopify clients worldwide, and we believe the platform provides a good opportunity for both growing entrepreneurs as well as well-established brands seeking to grow digitally. Find out more about our expertise, including our strategy for Shopify SEO.
As part of the event, I was asked by Shopify to takeover their Instagram Stories to give Shopify Partners an inside look as the action was happening. If you didn't manage to check it out, we've posted some snippets on our LinkedIn which show my interview with Shopify's CTO, Jean-Michel Lemouix, before he headed on stage for his keynote presentation.
But in the meantime, here's a little more detail on my key takeaways from the event...
Things are about to get a whole lot faster
As part of JML's keynote presentation, he mentioned a few updates that were coming to the platform. The biggest opportunity we saw from this was the focus on speed. One of Shopify's key selling points is it's reliability, with 99.98% uptime, but it's great that they're focusing more on speed as we know how essential this is for user experience, but also SEO. 
They're building a new liquid renderer which will make the platform 7x faster, but they're also building in a performance dashboard for merchants to clearly see how their website fares in terms of speed. We're looking forward to this coming into action, so we can keep a close eye on this for our clients!
Breaking the boundaries with Headless eCommerce
Ask Phill, a Shopify design and build agency based in Amsterdam, did a keynote presentation on how they've started to use Headless eCommerce solutions to build websites for their clients that break the boundaries of Shopify. We know that as an out-of-the-box solution, Shopify does have some limitations with multi-store management as well as URL structures. Headless solutions are designed to overcome these. 
My favourite example they showed was of this beautiful product page for one of their clients, Easy Walker. By using Contentful as the CMS to build the website, they have been able to take advantage of dictating URL structures, bespoke design blocks and augmented reality. But they are also able to update their multiple International stores just on the one platform. They are then still using Shopify to power the eCommerce functionality of the website. Super smart! 
Doing things differently to turbo-charge eCommerce growth
Another of my favourite presentations of day two was from Panagora, an eCommerce specialist agency based in Stockholm. Their CEO, Moon-Suck delivered a great presentation on how to deliver strategic eCommerce growth for growing brands. The top two trends I took away from this was: 
1. Build hype through low supply: Exclusive and limited edition products can create a huge demand, so focussing on a low supply model and doing this over and over can lead to huge growth. The sneakers industry does this incredibly well - Kanye West and Adidas only produce a limited number of each addition and people go crazy for it. Think of Glastonbury too - they don't put on two weekends just because it sells out. Creating that exclusive feel to products can create a huge cult following and a unique experience for the customer. This exclusivity strategy can work particularly well for brands during Black Friday / Cyber Monday. Learn more about our tips on how to plan and prepare for Black Friday in 2020 in our eCommerce Guide.
2. Find a crowd and get in front of them: Brand partnerships can help you get in front of people who are interested in your products - so finding brands and piggybacking them is a great opportunity for growth. Urbanears did this with Spotify by producing headphones that were branded and then promoted with Spotify. These brands completely compliment each other and allowed Urbanears to capitalise on a market that was inevitably interested. Finding your perfect match could lead to huge growth.
Overall the event was jam-packed full of insights, challenges and opportunities, and we're super excited to continue helping clients on Shopify with all the partners I met over the two days. 
If you're keen to talk to us about any opportunities with Shopify or if you'd like to discuss partnership opportunities, please get in touch as we'd be keen to chat!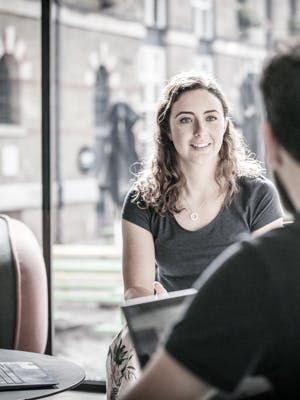 Optimising your Google Shopping Feed
Get the most out of your Shopping Campaigns with our helpful hints & tips on how to optimise your Google Product Feed & Facebook Catalogue. Learn more.