The Rise of First-Time Shoppers During COVID-19 & What to Do About It
Tips on how to engage and nurture new customers to a second, third & fourth purchase - based on the experiences of 24 global brands during COVID-19.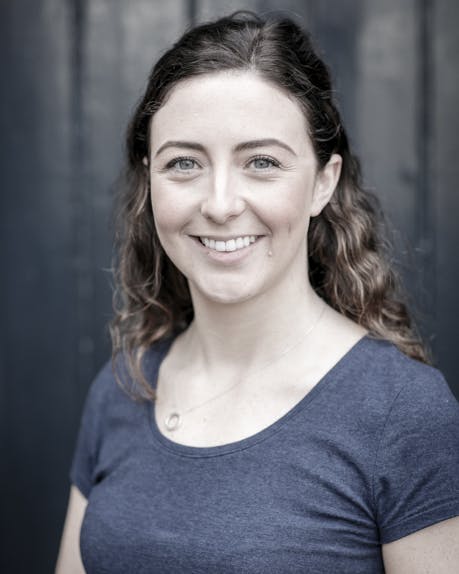 Words by Emily Power - Strategic Lead
While COVID-19 flipped most companies 2020 growth plans on their heads, a number of eCommerce brands were fortunate to experience revenue highs and an influx of first-time shoppers.  New customers are never bad news, but they do cost approximately 7 x more to acquire than a repeat purchase, so it is now more important than ever for brands to be nailing the customer experience and ensure these new customers are coming back. 
In fact, in our last insights piece, we mentioned that 85% of consumers say that positive brand experiences will make them long-term customers. In this insights piece, we will detail the key trends faced by 24 brands during COVID-19 and provide tips for how you can engage and nurture your new customers to that second, third & fourth purchase.
This data was compiled from a survey of 24 of Reload's global clients who experienced YoY revenue increases, looking at Mar-May 2020 vs 2019 data across Health, Beauty, Fashion and Lifestyle industries.
eCommerce brands experienced YoY revenue increases of up to 600%
To give an idea as to what kind of revenue growth was experienced across the 24 surveyed brands, 19 clients saw increases of more than 50%, with 11 clients experiencing growth of more than 150%, and some with growth of up to 600%.

All brands saw new customer acquisition increase & most brands had first-time shoppers account for 40%+ revenue
Across the 24 surveyed brands, all brands experienced YoY growth in new customer acquisition.  While the level of growth varied greatly across the brands (from 5% right up to 600%), half of the brands saw new customer acquisition grow at a greater rate than returning customers. 
One beauty brand went from having first-time shoppers account for 26% of revenue in 2019 to 46% in 2020, and another beauty brand went from having first-time shoppers account for 43% in 2019 to a huge 67% in 2020.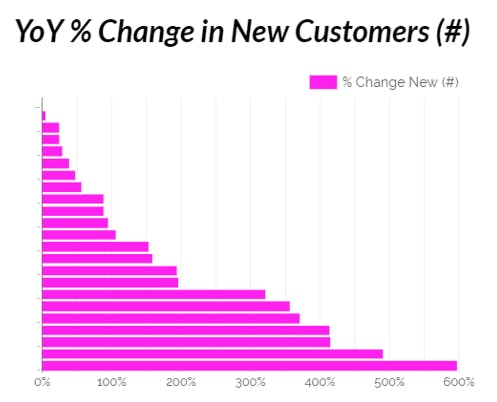 Many factors will influence the growth in new customers, as well as the % split between new vs returning customers, such as stage of business growth, and where marketing focuses are placed.  40% of us also admitted to buying new products due to advertising, necessity or just plain boredom.
In March-May 2020 we can see however, that most brands (16) had first-time shoppers account for 40%+ of revenue, which goes to show the absolute worth in brands investing time and effort in ensuring proper nurture & retention strategies are in place.

But majority of brands saw greater AOV in returning shoppers
While most brands had new customers contributing a solid portion of revenue, it was still the returning customers that were spending more.  In fact, 20 of the surveyed brands saw returning customers have a higher AOV than first-time shoppers, with 13 brands seeing their returning customers with an AOV of more than 20% than first time shoppers.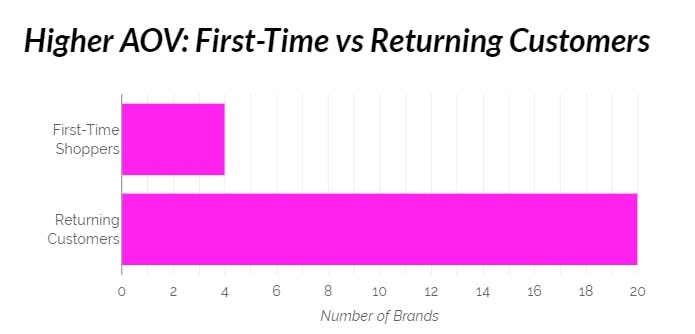 How to turn first-time buyers during COVID-19 into loyal customers?
With returning customers spending more, and it being more cost-efficient to generate a second purchase, how do we absolutely ensure new customers come back to buy again?  Below, we outline three actionable tips to help with this process:
1.     Nail the customer journey: map out all aspects of the customer journey & compare to your eTailors & competitors – at a minimum, you want to ensure that you're covering the minimum customer service expectations set by the wider industry. Act like a mystery shopper and take note of how your brand scores against others using the below criteria:
Purchase & delivery updates – are you covering all bases from purchase confirmation right through to delivery confirmation? What technology is being used to communicate – email, an app, text message?
Packaging – are you providing a true brand experience that will have customers wanting to capture "unboxing videos" & share with their friends?
The extras – do you offer free samples, or provide an incentive to encourage the likelihood of a repeat purchase?
Ease of returns – returns are inevitable, and if you make the process too difficult it can be a major turn off from any future purchases, so do you make this process as easy as possible for your customers?
Customer support – if customers do want to contact you, is it clear on your website, socials & email comms as to how they do that? Do you leverage tools like Zendesk & Gorgias to optimise your customer service processes?
2.     Tailor marketing to purchase behaviour: segment your database – email & social advertising are a great way of nurturing new customers to their second purchase, however only if the advertising is relevant to them.  By segmenting your email database based on purchase behaviours, you can tailor advertising content, messaging & timing to increase customers likelihood of engaging. Consider how you could segment your database, including:
First vs second vs third-time buyers
Product type
Product collection
Average order value
Advertising engagement
3.      Use content to keep customers engaged: ask them what they want to read, see & hear – customers are not consistently purchasing and so your content shouldn't be consistently pushing a purchase, whether that's across advertising or your organic channels.  Instead, give your customers a reason to stay engaged between purchases.  It can be difficult to know what people actually care about, so what better way than to ask?
Customer surveys – using tools such as Survey Monkey, or even Google Forms, you can pull together a list of questions (have a mix between multiple choice & open-ended) to find out more about your customers, what they care about and their purchase behaviour. To increase participation, incentivise survey completions with a chance to win, or discount offered.
 Instagram polls – following your customer survey, you might have further questions or theories you want to confirm and if you've got an engaged Instagram following, polls on stories (through ads or organically) are a very quick and easy way to see how your audience is split.
While COVID-19 may have brought an increase in new customers to some eCommerce brands, you should always be thinking about how you can be nurturing any new customers into loyal customers. If you'd like any more tailored ideas for your business, please feel free to contact the Reload team to help.  
Is your brand ready for Google Performance Max?
With the introduction of Google Performance Max, Reload Digital explores what this means for eCommerce brands and how they can implement high performing campaigns based on learnings from our early insights.